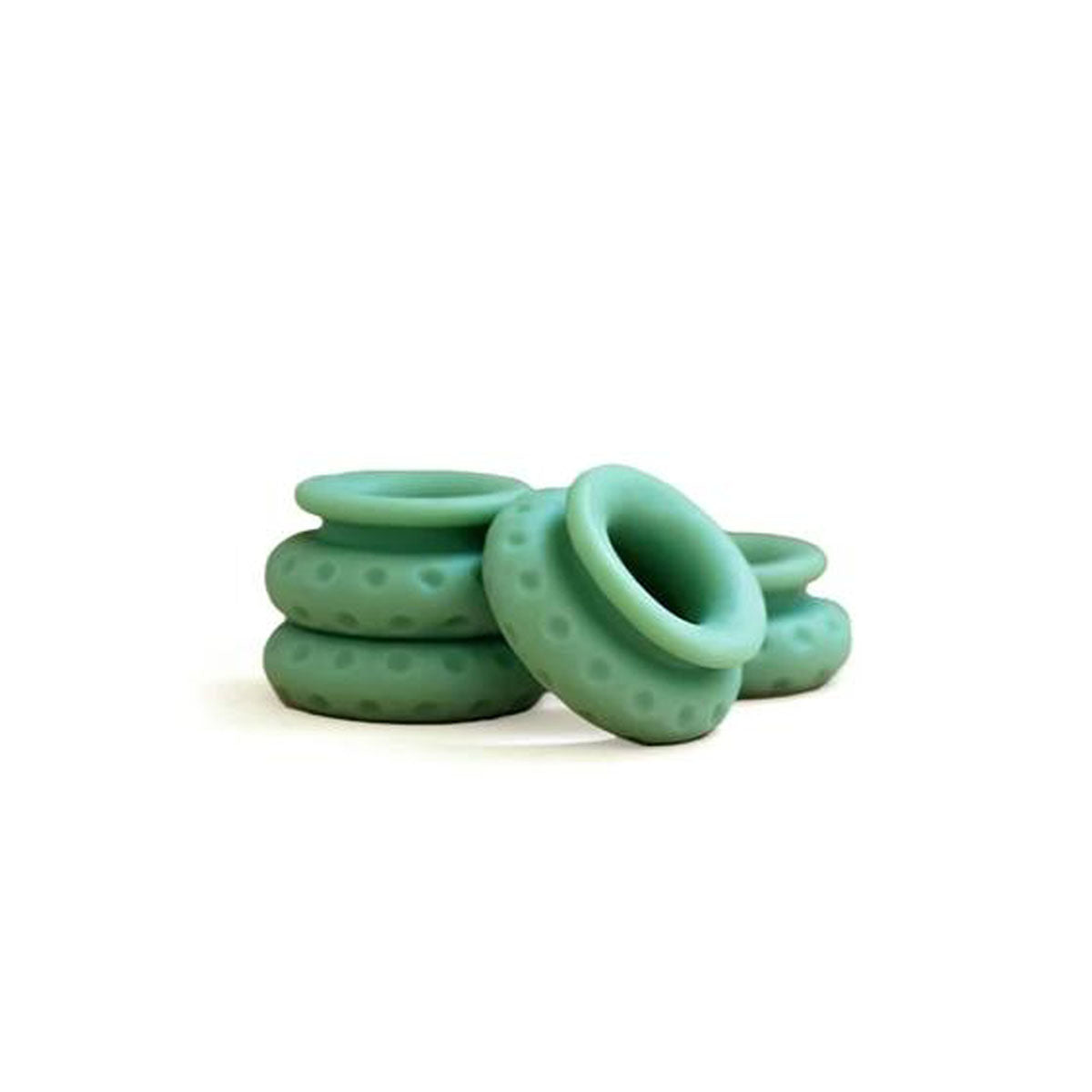 Wider Ohnut Depth Control Rings
For our friends in the larger circumference department, or for those who want a looser fit. See below for sizing recommendations.
Soft, stretchy, and oh-so-comfy, Ohnut is a simple and convenient way to adjust when penetration feels too deep (eep!). Made of 4 interlocking rings, you can customize the depth without sacrificing sensation.
Explore adding and removing rings at any time with any position, so that both you and your partner can focus on what matters most, each other :)
Specs
:
Material: Elastomer polymer, an FDA-approved body-safe material. 
Size: Ohnut's width stretches to 30cm, and its 4 rings are 7cm tall 
Waterproof: Yes
Warranty: 1 year.
Product features

:
Comes with 4 soft rings, a travel pouch, and clever conversation starters 
BPA, phthalate, silicone and latex-free
Compatible with silicone and water-based lubricants, can be worn over a condom.
Sizing recommendations

:

Think about the condoms you and/or your partner normally use, it will help narrow down which Ohnut will be most comfortable! 
When in doubt about sizing, order the Wider Ohnut. It's unlikely to be too wide for effective use.
Classic

: "Standard" or "regular" condoms; Lifestyles Snugger Fit, Slim Fit, or similar

Wider

: Trojan Magnum, Durex XXL, or similar; or if a looser fit is preferred.

The Wider Ohnut is 15% wider than the
Classic Ohnut
and stretches up to 50% more. All Ohnuts are made with a soft material that stretches significantly for comfort.