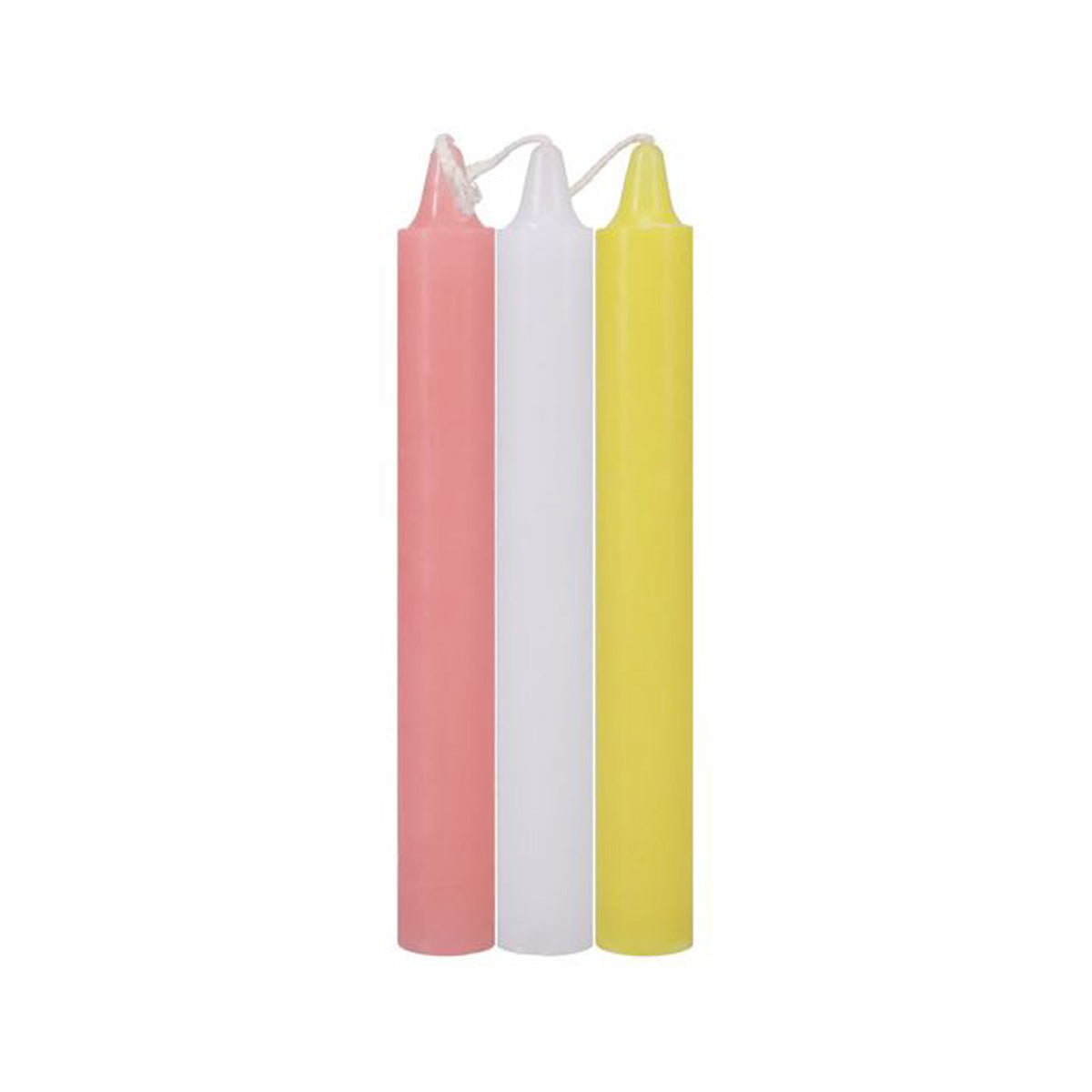 Candles are great to set the mood, but they're even better for sensation play. These Japanese Drip candles are made of non-toxic wax and are completely safe for your skin. Don't be fooled by the cute pastel colours though, they produce very hot wax and are suitable for experienced players only. If you're just starting to experiment with wax play, you may prefer our Drip Pillar Candles.
Specs:
Material: Paraffin Wax
Length: 15cm
 
*Warning - Avoid sensitive areas- eyes, nose and mouth.