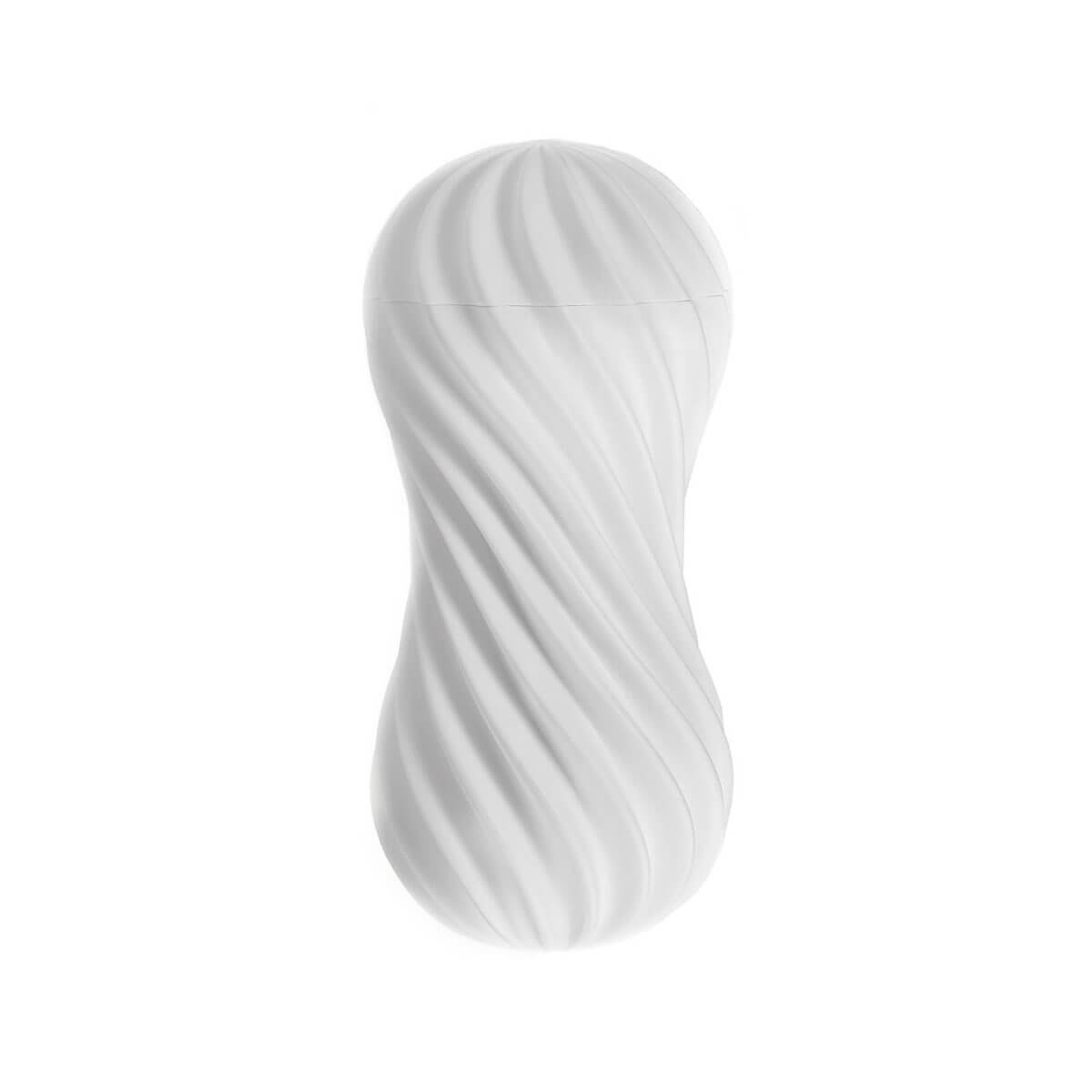 Flex is a unique penis masturbator sleeve with a spiral-ribbed design that allows for an extra-special 'spinning' stimulation. Cover the air hole at the top of the casing during use to control the amount of suction inside the sleeve. Flex will wind and unwind, creating a mind-blowing spiralling movement within its soft inner chamber. Additionally, the malleable casing allows you to squeeze, twist and grip the item to directly change the stimulation.
The interior is made of a super-smooth, super-soft elastomer and features different textures, from gently ribbed to grooved to finely detailed nubs. Available in Silky White and Fizzy Green.
Specs:
Material: Elastomer (Casing and Cap), Thermoplastic Elastomer (Internal Sleeve)
Dimensions: 17.5 x 7.5cm
Insertion Size: 16.5 x 6cm 
Features:
Unique interior silky texture
Removable, washable soft elastomer interior
Reusable
Built-in drying stand
Includes 1 individual use packet of Tenga lubricant
Compatible with water-based lubricants.

Click here to see Flex in action.