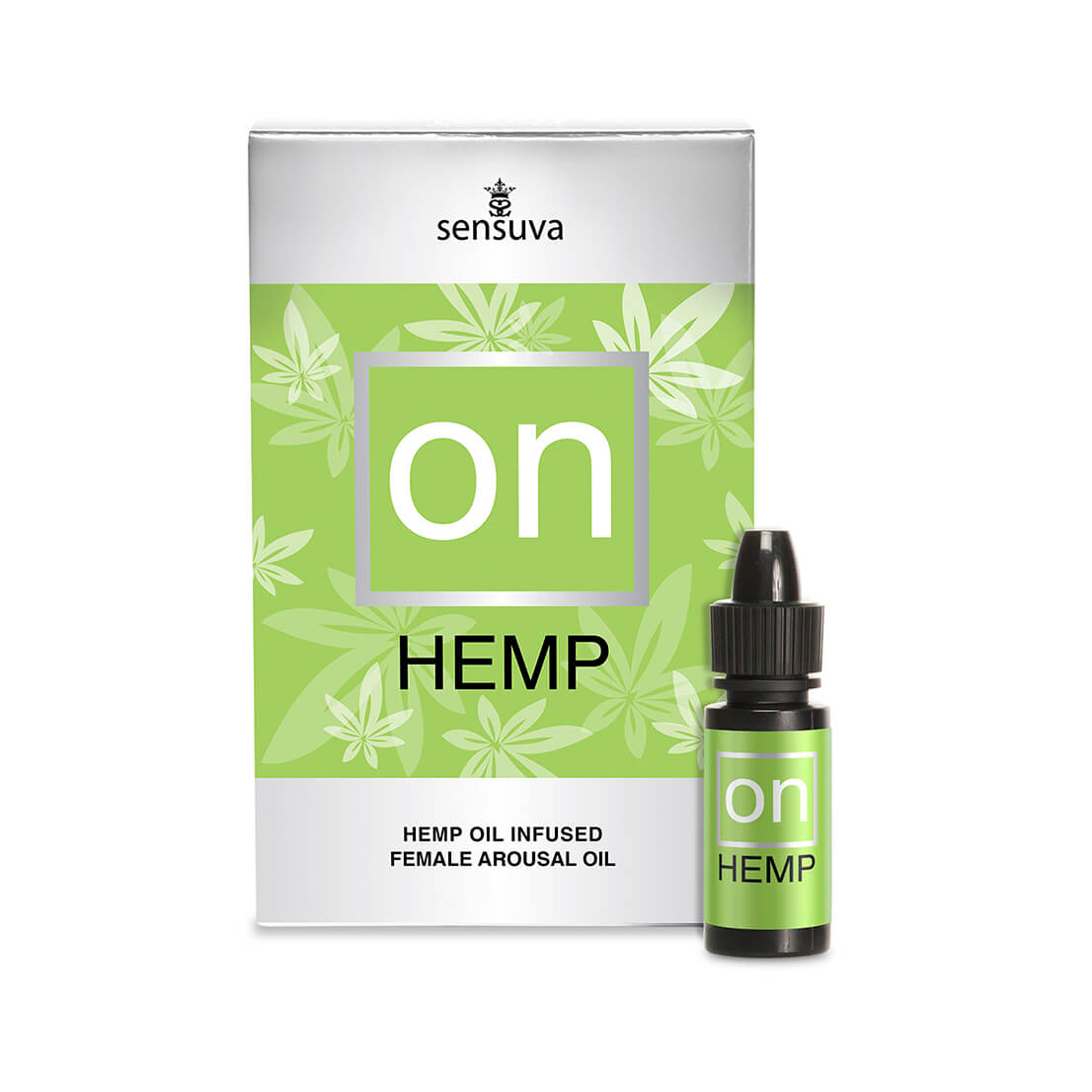 On Hemp - Arousal Oil For Her
On Hemp is an all-natural vegan formula that creates a warming and extremely unique buzzing sensation to the clitoris, increasing blood flow and giving you full-body awareness. It provides the same intensity as the original On Arousal Oil, with the added benefits of cold-pressed hemp oil: it is deeply moisturising and helps relieve itching caused by dry, irritated skin.
It also increases natural lubrication which can be extremely helpful for women going through hormonal changes, hysterectomy, or taking medications that tend to decrease their body's ability to self-lubricate.
Apply 1 to 2 drops onto the clitoris. Allow up to 2 minutes for full effect, lasts up to 45 minutes. Reapply as desired.
Size: 5ml

Product features:
Medically endorsed by Dr Jennifer Berman, MD
Safe to use during oral sex
100% natural, vegan, cruelty-free
No Menthol, L-Arginine, glycerin or parabens
Gently hydrates and soothes the skin
50 applications per bottle.
Ingredients

:
Prunus Amygdalus Dulcis (Sweet Almond) Oil, Cannabis Sativa (HEMP) Seed Oil, Cinnamomum Zeylanicum (Cinnamon) Oil, Natural Tocopherols (vitamin e), Stevia Rebaudiana Extract, Zanthoxylum Americanum, Zingiber Officinale (Ginger), Natural Flavors, Rosmarinus Officinalis (Rosemary)