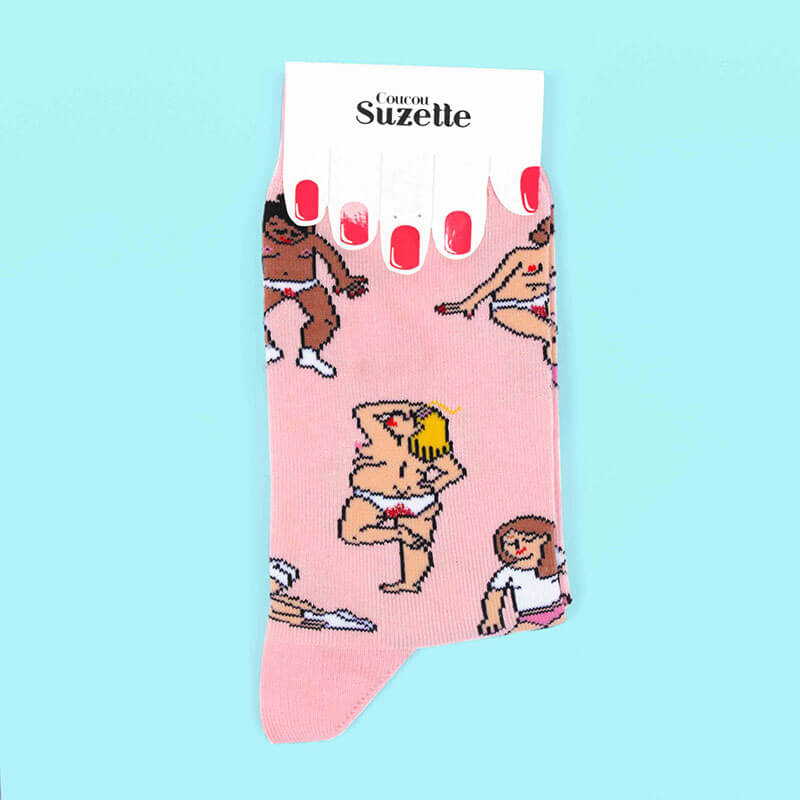 Bye-bye period taboo!
We all deal with our periods in our own way. Let's end the stigma once for all with these beautiful pink socks and glittery details!
Specs

:

Size: One size fits most (yes, men too!) 
EUR 35-44 / US 5-10
Material: Cotton 72%, Polyamide 27%, Elastane 1%
Care: Please wash Inside out.

Made in France.