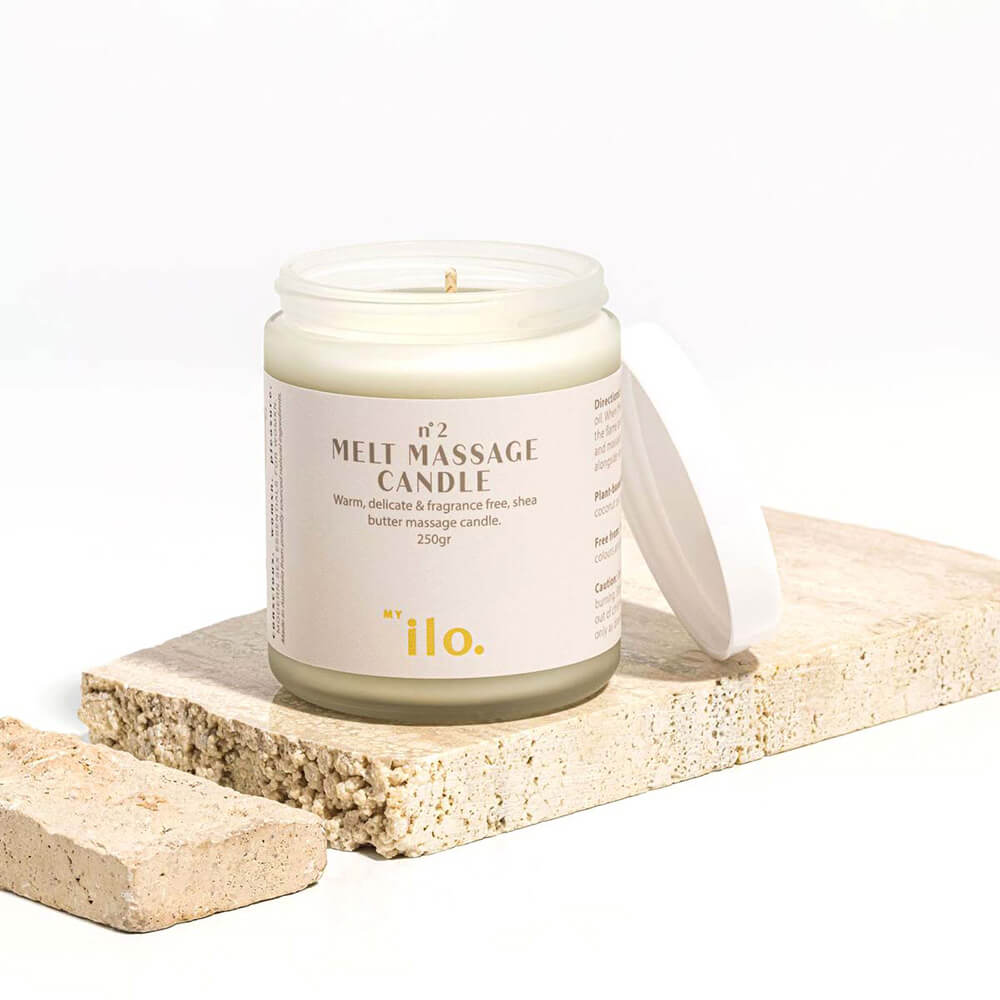 My ilo's massage candle combines shea butter and coconut oil to achieve the perfect balance of skin-softening ingredients and has the most delicate and woody scent.
It can be poured on the skin or can be used to set the mood and infuse rich and seductive aromas into the room.
Made with 100% plant-based and cruelty-free ingredients, also available unscented.
Ingredients:
Shea butter, soy wax, coconut oil, olive oil, Peru balsam, cedarwood texas, grapefruit, Amyris wood, black pepper, frankincense.         
Free from:
Parabens, synthetic fragrances, artificial colours and silicones. 
Beware of glass heating after prolonged burning.