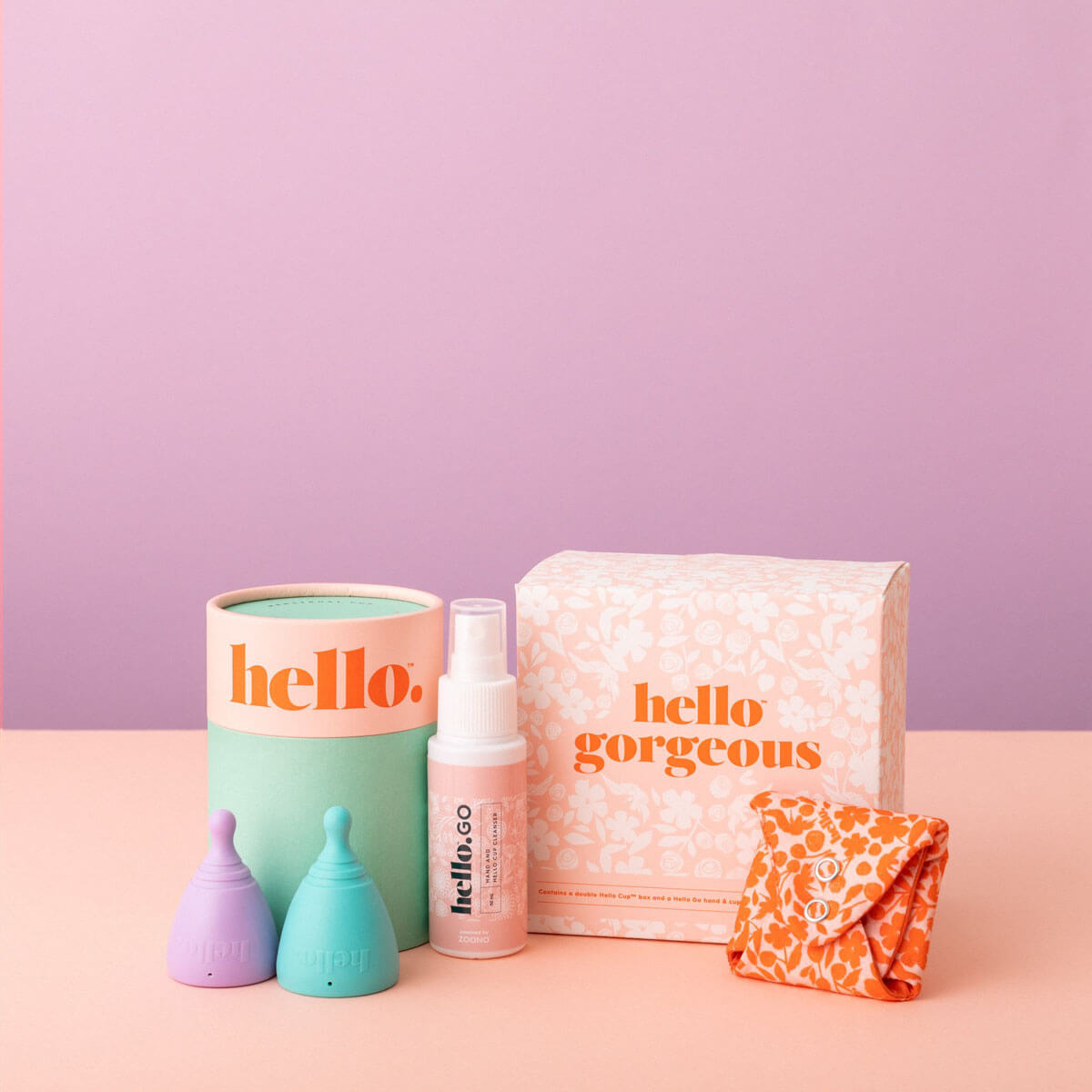 Hello Cup Mini Starter Pack
Say 'hello' to the ultimate period caboodle! Tucked inside a gorgeous little pack you'll find a Hello Cup Double Box with two cup sizes of your choice and a Hello Go Cup Cleansing Spray. You'll also get a FREE reusable liner - perfect for days when you want a little more protection, or to replace everyday panty liners.
The Hello Mini Starter Pack is a bloody brilliant way to kick start your sustainable period journey in style or to gift to a friend. More convenient, cheaper, environmentally friendly and super cute. 
Cup specs:
Hypoallergenic

Medical-grade
BPA-free and silicone-free
Holds more than tampons
Reusable for years
Made in New Zealand.
Size guide

:
The XS size is the smallest, softest cup. It's the perfect choice for teenagers, petite users or those who prefer a 'mini' tampon. It's worth noting that physically fit people are often best suited to the S/M regardless of age.
The S/M size

 

is the 'one size fits most' menstrual cup. We recommend it for users under 35 – regardless of whether they have had children or not.
The L size (L for 'Lovely') is best for those over 35 who feel it's a bit more roomy up there.