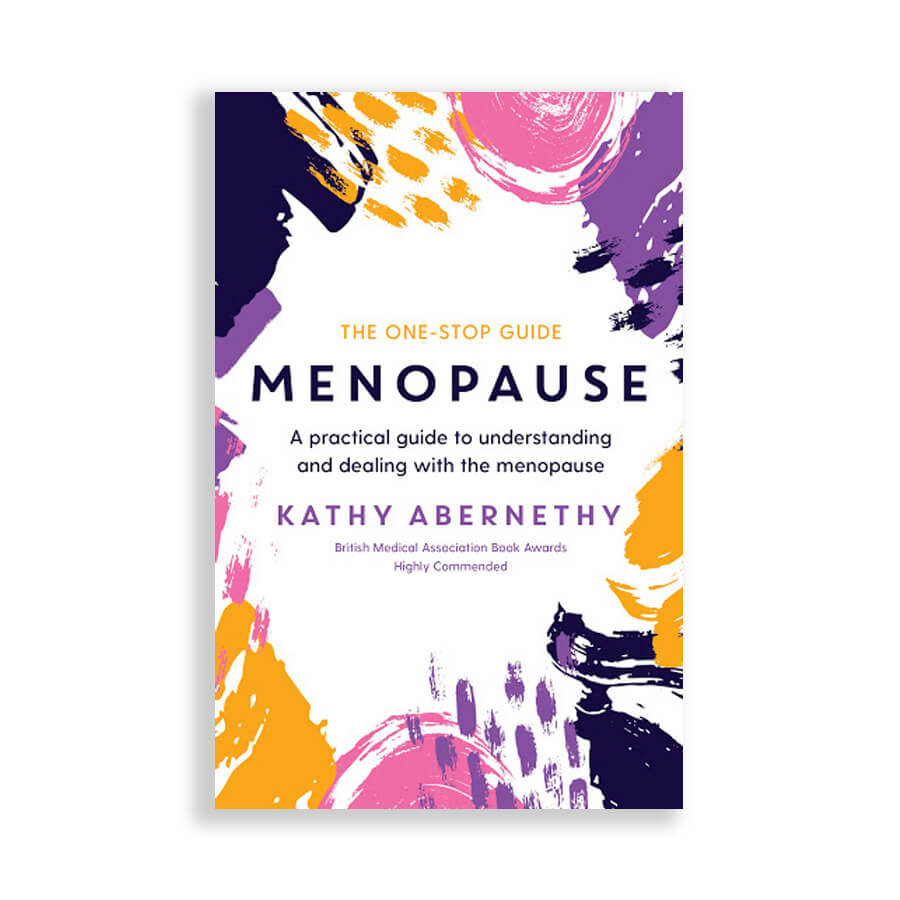 Menopause: The One-Stop Guide
A Practical Guide to Understanding and Dealing with Menopause.
By Kathy Abernethy.

Menopause is a natural event, but for many women, it represents a time of hormonal upheaval and uncomfortable symptoms. It can happen at any age, and the journey through it may feel a bit rocky.

Menopause: The One-Stop Guide explains the changes which are occurring and advises on steps one can take to make life easier during this time of change. With clear and sensible information about recognising symptoms, getting help, treatment and staying positive, this guide will help those who are going through menopause, and family members who wish to better understand and offer their support.

This book evaluates the best approaches to menopause and offers women all the information they need to determine whether medication, holistic remedies or other forms of treatment will work best for them, and helps them to take charge of their health.

Kathy Abernethy is the chair of the British Menopause Society with over 20 years of clinical experience.

Published: 28 April 2020
Paperback
272 pages