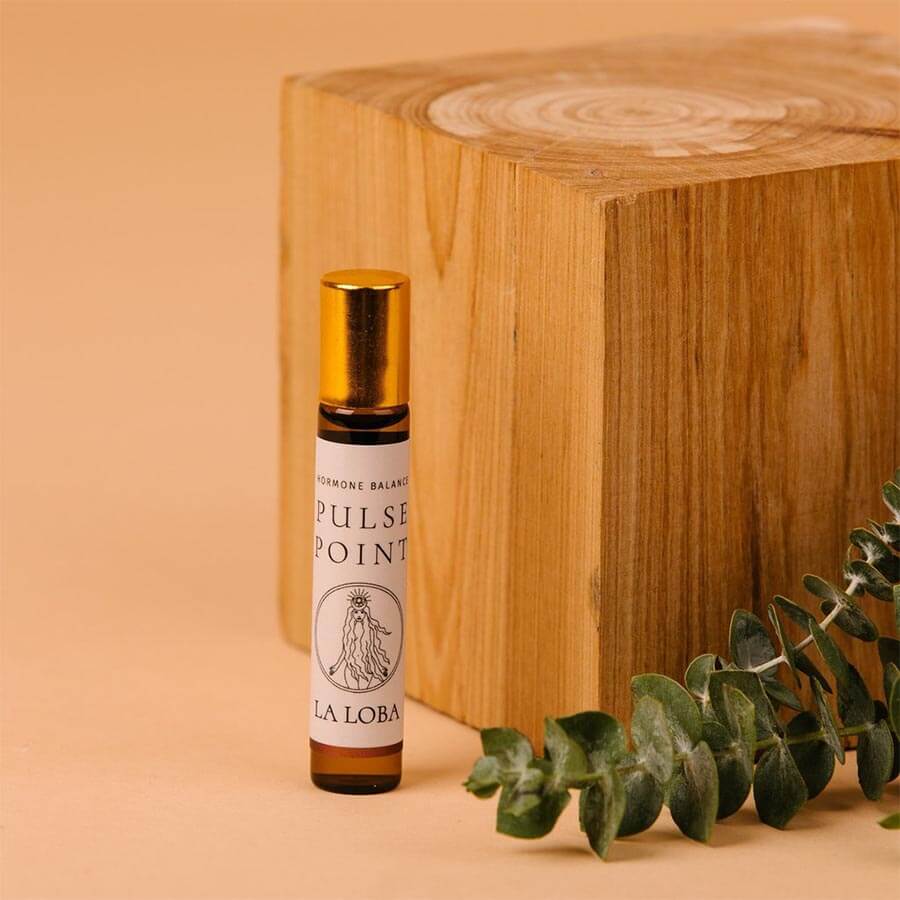 Pulse Point Hormone Balancing
This 100% natural essential oil blend has been formulated to help with hormonal imbalance. It comes in a convenient roll-on bottle and can be applied directly onto the skin at the various pulse points around the body. Just dab on a small amount and you're good to go!


Pulse point Hormone balancing can help with
:
PMS & Period pain
Low sex drive
Recovering from taking the pill
Acne & skin conditions related to hormonal fluctuation.
The most effective points in aromatherapy practice are on the face – try your temples, behind your ears, beneath your jawline near the jugular vein on each side, and in the hollow of the neck area. Other points around the body include the wrists, base of the spine and ankles. Have a play and see what works best for you. 
Ingredients
: 

Jojoba Oil, Essential oils of Rose, Geranium, Ylang Ylang, Jasmine and Roman Chamomile.