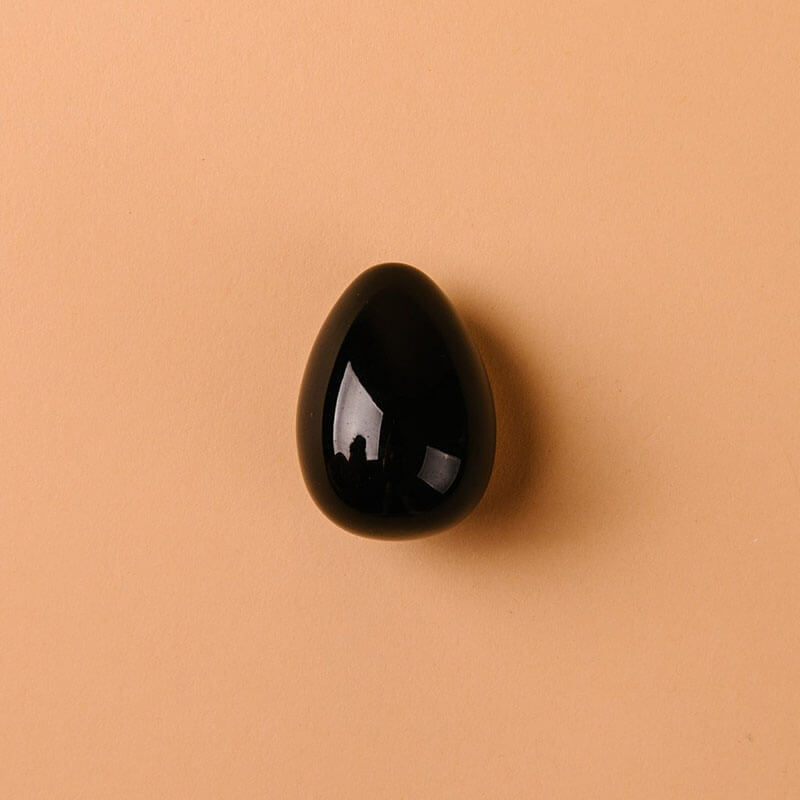 Large Black Obsidian Yoni Egg
Specs:

Size: Large - 48mm x 35mm
100% natural 

black obsidian

 

crystal 
No chemicals or artificial treatment

GIA certified
Smooth surface
Drilled

Storage bag included.
Yoni Eggs are used as an alternative to common kegel exercises.

Many people experience numbness and hypertension in their vaginas. Using a Yoni Egg can help to open up the area. It can also strengthen the vaginal muscles, decrease incontinence, activate sensitivity, pleasure, connection to self and so much more.

Yoni eggs come in three sizes, small, medium and large. The size you choose to work with will change as you go deeper into your practice. You may choose to start with a larger egg, and then work your way down to a smaller egg as your muscles tighten.
This set contains all three sizes. All three eggs are drilled with a hole where a string may be attached; although this is not necessary.

These items have been hand-shaped and are made out of pure amethyst, colour and size variations may occur. Slight imperfections in the crystal are also normal as they have been hand-polished and shaped without dyes or chemicals.

Do not use a Yoni Egg if you are pregnant or wearing an IUD. Consult with your own physician and health team to decide what's best for you.