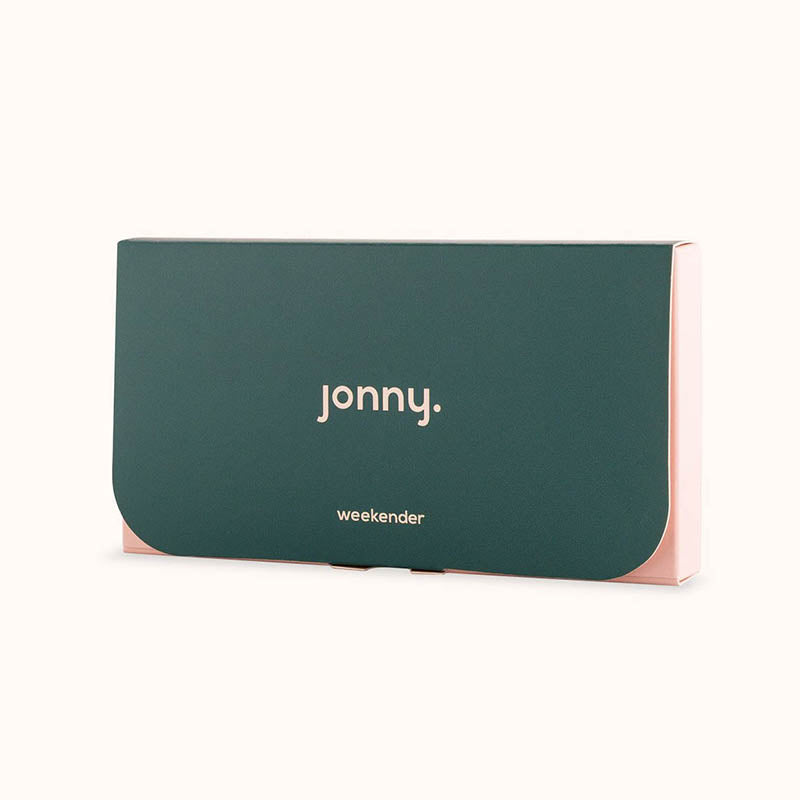 Jonny Vegan Condoms Weekender
Jonny makes vegan and eco-conscious condoms.
Aussie brand, ethically made, ultra-thin, no scent, there's no more excuse not to be using them when you should! Each condom even comes with a 100% biodegradable disposal bag – the FabLittleBag.
Specs:

Pack of 6 condoms and 6 FabLittleBag for discreet and easy disposal
Natural colour rubber latex condoms
Vegan friendly
53mm straight form with reservoir end
Ultra-thin, .65 microns
Double washed & smells clean
Lubricated (palm oil-free)
Free from parabens, glycerin, petrochemicals, flavours & fragrances
Compatible with water-based lubricants.
Also available
in a
13 pack
.