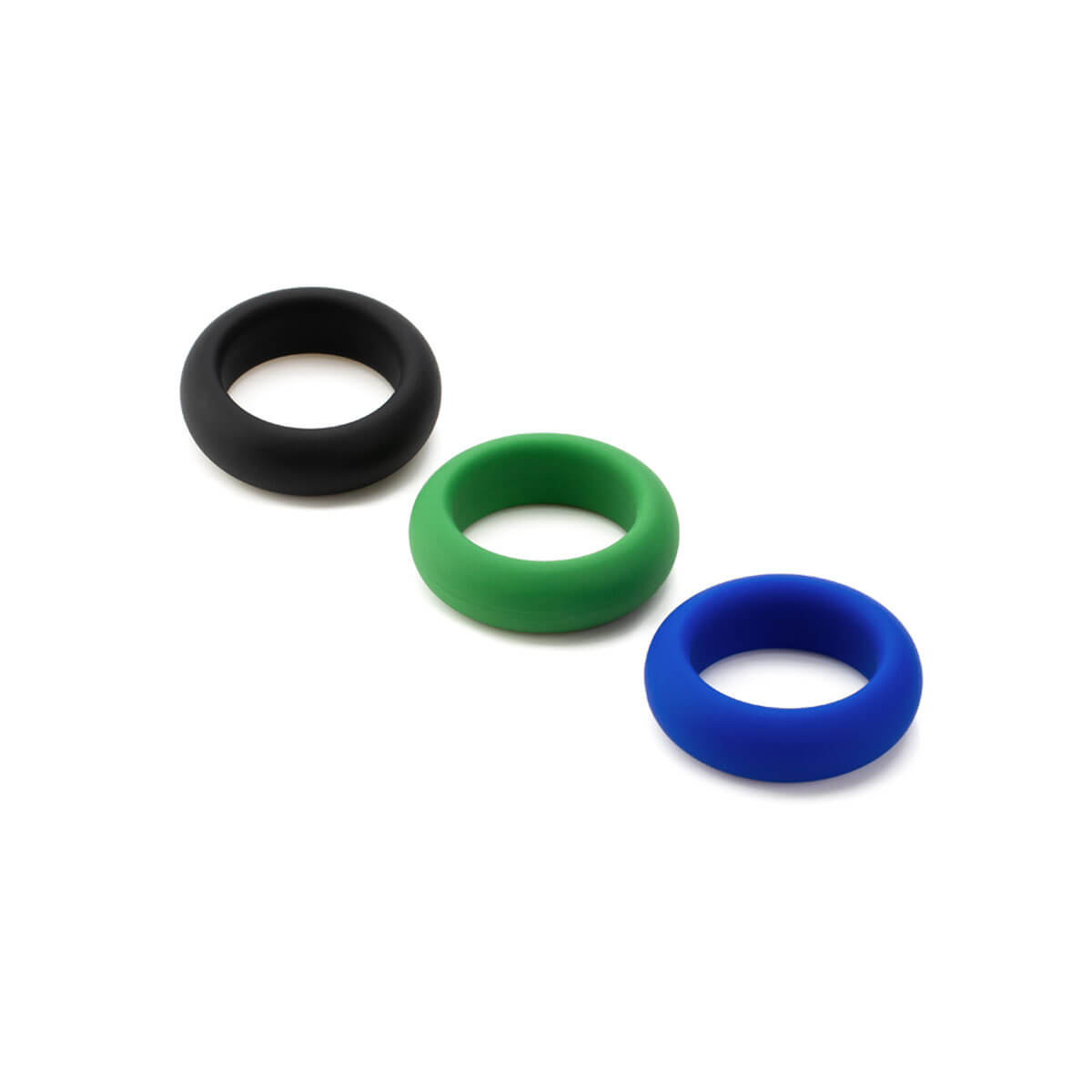 Silicone C-Ring Trio - 3 stretch levels
This set of high-quality silicone C-rings gets progressively tighter, allowing you to experiment with different sensations and combinations. This is the perfect set for anyone looking to work their way up to the most intense and prolonged orgasm possible.
Use them around the base of the penis to restrict blood flow, giving you a fuller and harder erection. Use around the testicles to keep them from contracting, prolonging your orgasm from 5 seconds to up to 50 seconds. You can even use some of them around both the penis and scrotum for an even more intense experience. The level of stretch is less about the size of the penis, and more about the level of intensity you're looking for. 
You'll enjoy the super-soft silicone and the unique non-slip design to keep the ring in place, making this set super comfortable and easy to use

Product specs:
Material: Silicone, Phthalate-Free
Unstretched diameter: 3.2cm
Stretched diameter: Level 1 - 25.4cm / Level 2 - 12.7cm / Level 3 - 7.6cm
Waterproof: Yes
Warranty: 1 year.