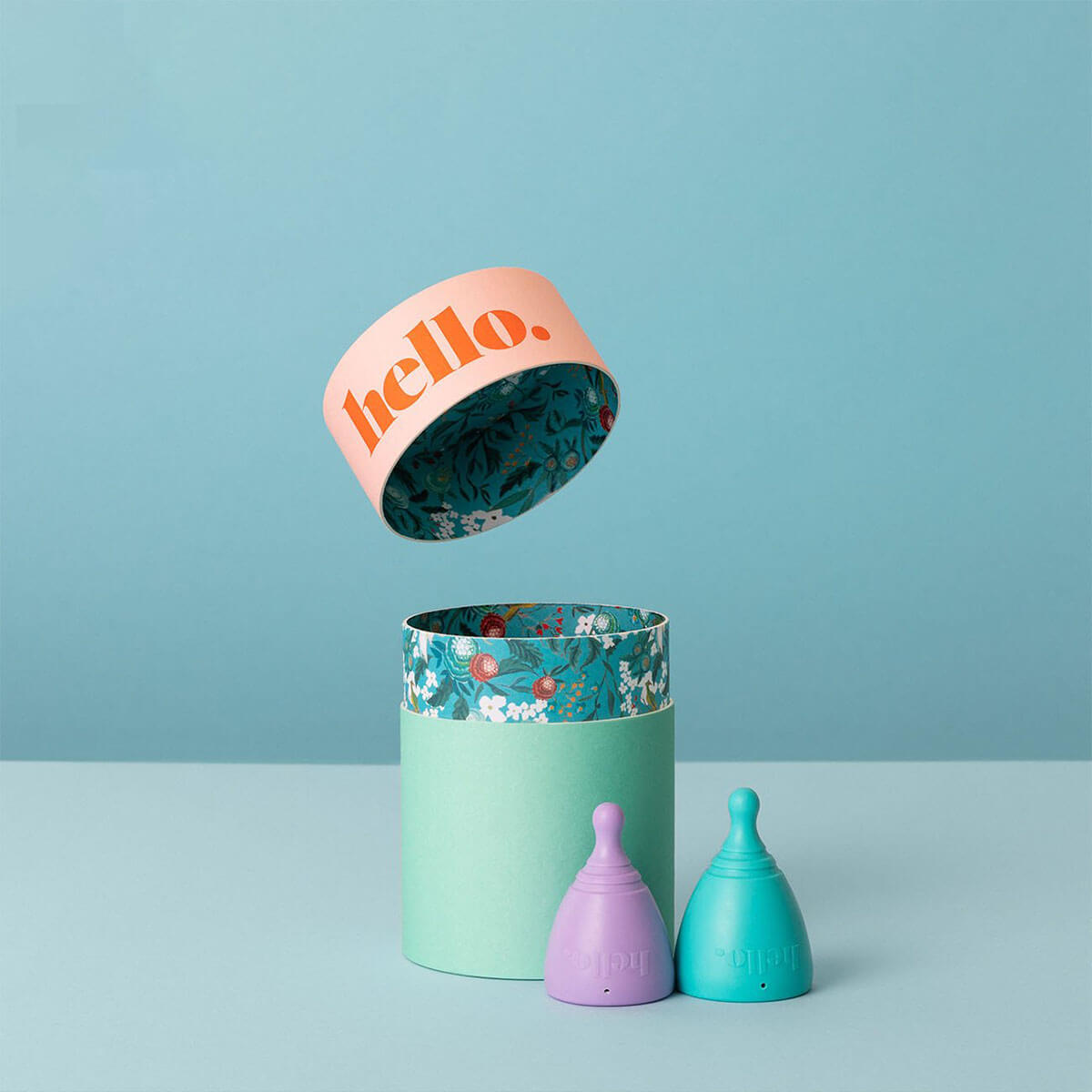 The Hello Double Boxes are a great option if you are unsure of what size to pick and want to find out which works for you. Many people find they can wear two sizes. With the Double Box, you get two cups in different sizes, each in individual cotton bags.
Specs:
Hypoallergenic

Medical-grade
BPA-free and silicone-free
Holds more than tampons
Reusable for years
Made in New Zealand.
Size guide

:
The XS size is the smallest, softest cup. It's the perfect choice for teenagers, petite users or those who prefer a 'mini' tampon. It's worth noting that physically fit people are often best suited to the S/M regardless of age.

The S/M size

 

is the 'one size fits most' menstrual cup. We recommend it for users under 35 – regardless of whether they have had children or not.

The L size (L for 'Lovely') is best for those over 35 who feel it's a bit more roomy up there.