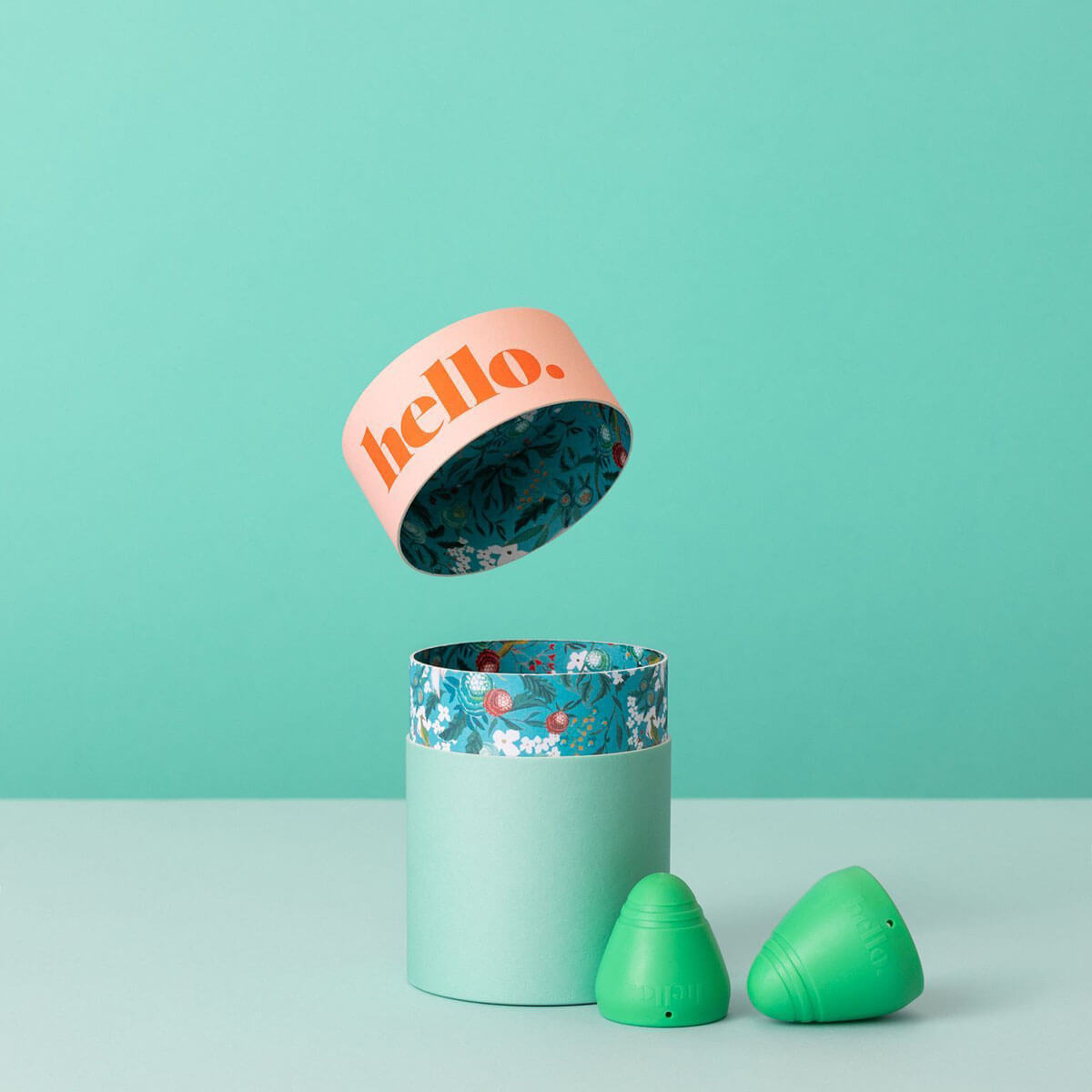 Hello Cup Double Box Low Cervix
The specialist cups for people with a low cervix. Unlike the regular Hello Cups, the Hello Low Cervix Cups do not have a toggle at the base. This is because people with a low cervix have a shorter vaginal canal, so they may find the toggle exposed, or uncomfortable. Instead, Hello Low Cervix Cups have a rounded base that is thickened – allowing for easy removal.
With this Double Box, you get two cups in different sizes, S/M and L.
Specs:
Hypoallergenic

Medical-grade
BPA-free and silicone-free
Holds more than tampons
Reusable for years
Made in New Zealand.
Size guide

:
The S/M size

 

is the 'one size fits most' menstrual cup. We recommend it for users under 35 – regardless of whether they have had children or not.
The L size (L for 'Lovely') is best for those over 35 who feel it's a bit more roomy up there.