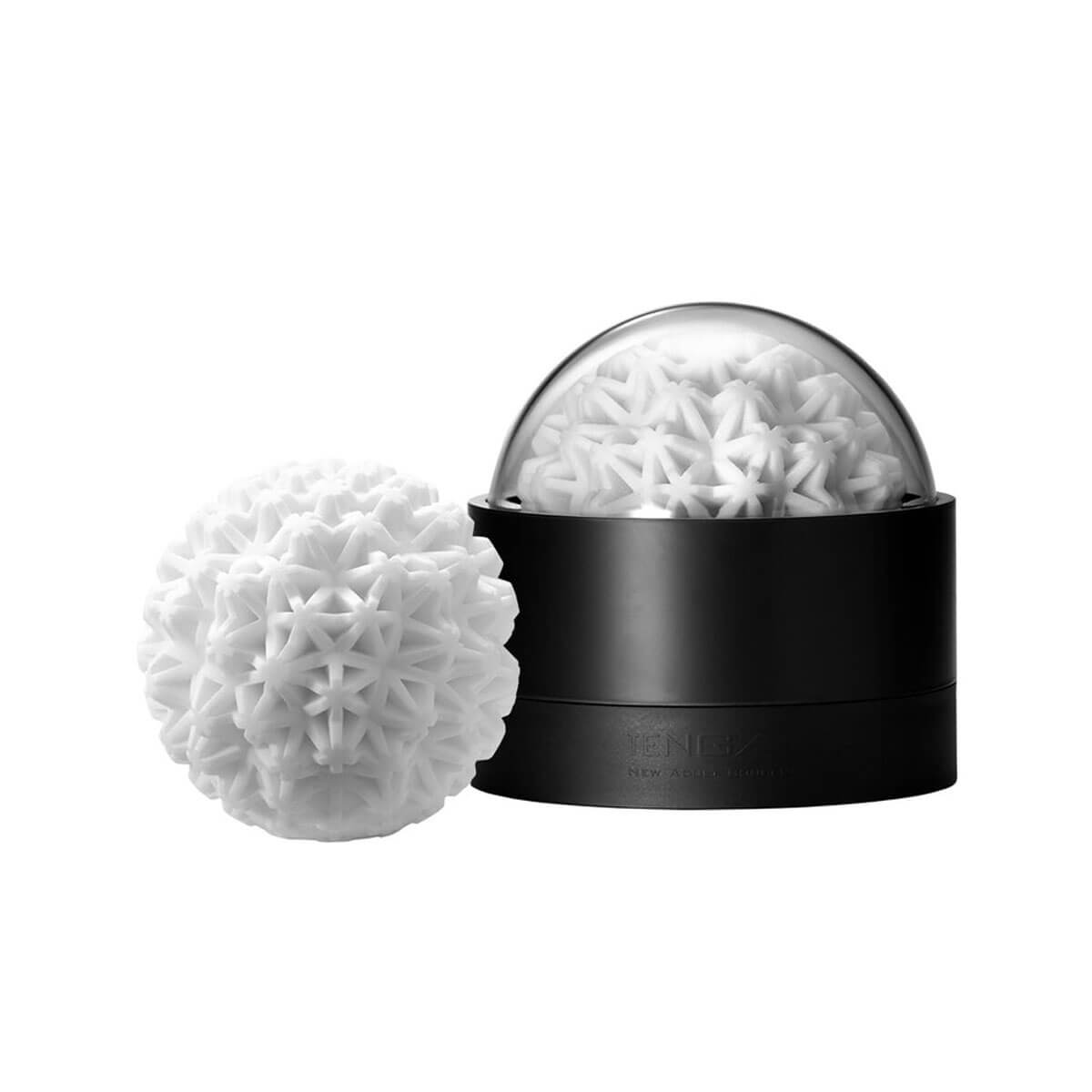 Inspired by intricate geometry found in nature, the Tenga Geo Coral features a 3D pattern to provide unique sensations. Placed on its sleek black stand, it looks like a stunning piece of art.
Geo is made of a really thick and super-soft elastomer. Simply invert it, and lubricate the inside and entry point before use. Revert back to the original design after use, wash thoroughly under lukewarm water with mild soap, and place back on the stand to dry off.
Specs:
Material: Elastomer (sleeve), ABS Plastic (hard case)
Dimensions: 8.7 x 8.7cm
Insertion Size: 17 x 5cm 
Features:
Invertable design with unique texture

Easy-to-clean
Reusable
Includes a stand for hygienic drying
Includes a sample of Tenga lubricant
Compatible with water-based lubricants.

Click here to see the Tenga Geo in action.