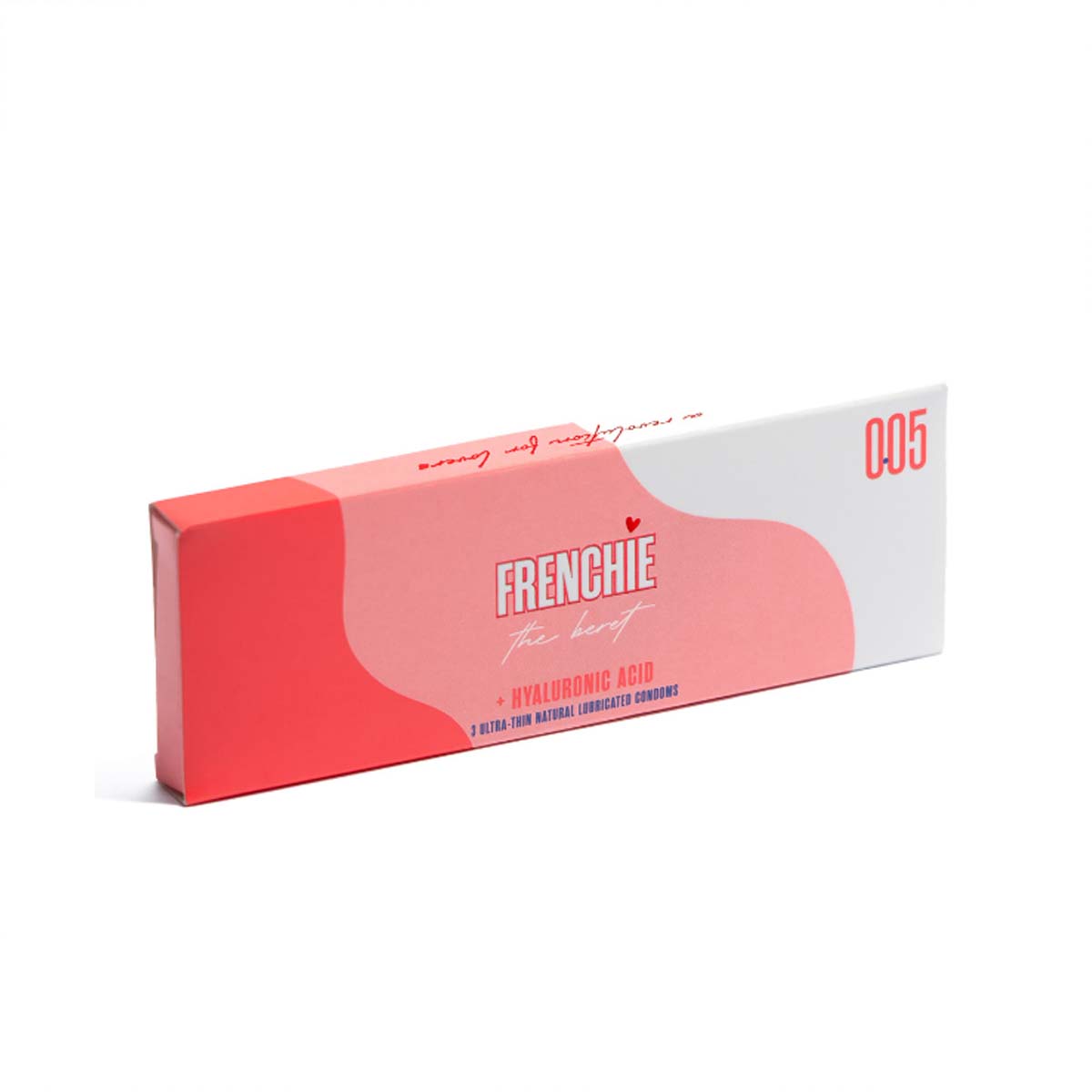 Beret Vegan Condoms with Hyaluronic Acid x 3
The Frenchie Beret Condoms with Hyaluronic Acid are housed in an easy-open buttercup enclosure, meaning you open them the right way up, every time. Au natural, these condoms are created without any synthetic ingredients: better for you, the planet and your tastebuds.
Size doesn't matter, but at 0.05mm, the ultra-thin design of Frenchie Beret Condoms with Hyaluronic Acid lets you get up close and personal while keeping everyone involved protected. Plus, they've incorporated a water-based Hyaluronic Acid lubricant, because friction is one 'f' word that has no place in the bedroom. Simple? Safe? Oui Oui!
Product specs:

100% natural rubber latex condom

Electronically triple-tested for safety

Unique buttercup design (never guess which way is up!)

TGA approved and registered

Water-based Hyaluronic Lubricant

0.05mm ultra-thin

Low-odour & fragrance-free

Vegan & gluten-Free

Free of Synthetic Ingredients

Compatible with water-based lubricants.
Also available in a
12 pack
.