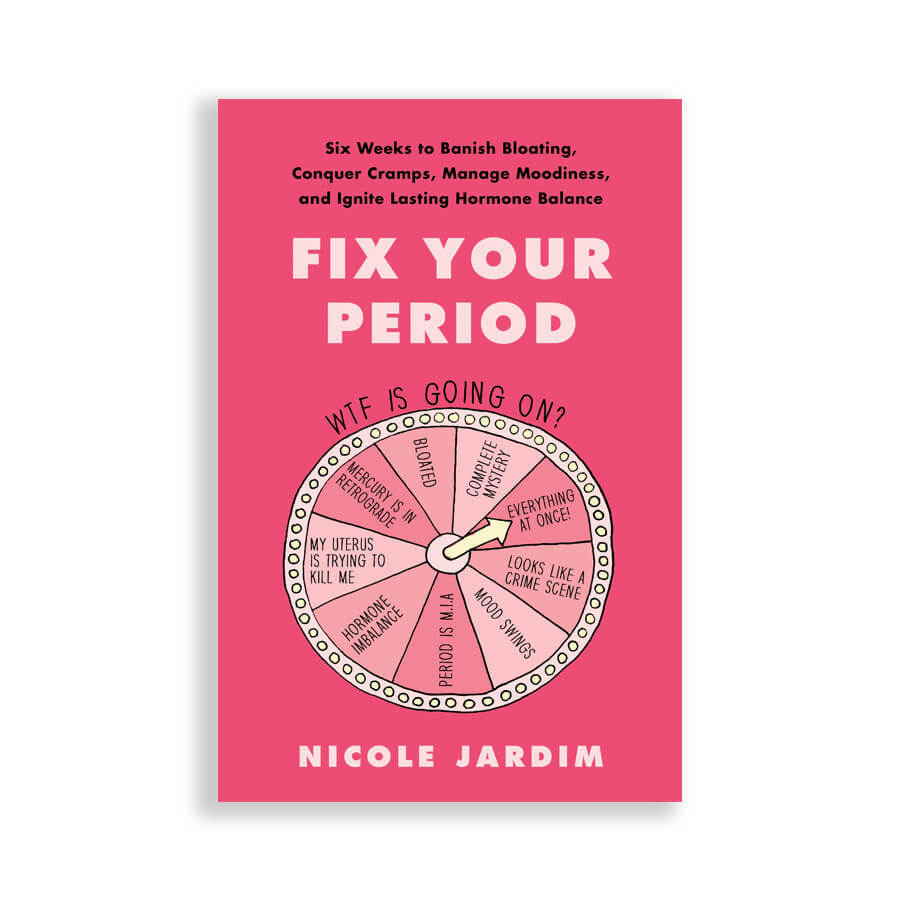 Six Weeks to Life-Long Hormone Balance.
By Nicole Jardim.

Forget 'women's troubles' and get your cycle working for you.
For most women, one week (or more) out of every month is sacrificed to having a period or anticipating its arrival. And it is largely experienced as a colossal disruption - from being doubled over in pain and suffering from acne outbreaks to loss of sex drive, exhaustion, insomnia and major moodiness.

Yet when women seek medical assistance, they are usually told to accept it or take birth control pills to 'balance' hormones. What's wrong with this picture Everything!

Period problems are not simply to be endured or covered up with pills - they are our body's way of telling us that something is wrong. And ignoring these signs can lead to bigger health issues - including fertility problems - down the line. This is where Fix Your Period comes in. Based on decades of work with women, Nicole Jardim's all-natural approach will help you to see the red flags (no pun intended) that your period (or lack thereof) can alert you to, how to troubleshoot these symptoms to get a better understanding of the problem and, most importantly, what to do about it. It is an empowering approach that will give you the essential tools to take control of your own healing.

Whether you are suffering from PMS, PCOS (polycystic ovarian syndrome), irregular periods, painful periods, endometriosis, fibroids, Fix Your Period will enable you to regain normal, healthy periods and get your life back on track. 
Published: 28 April 2020
Paperback
416 pages.