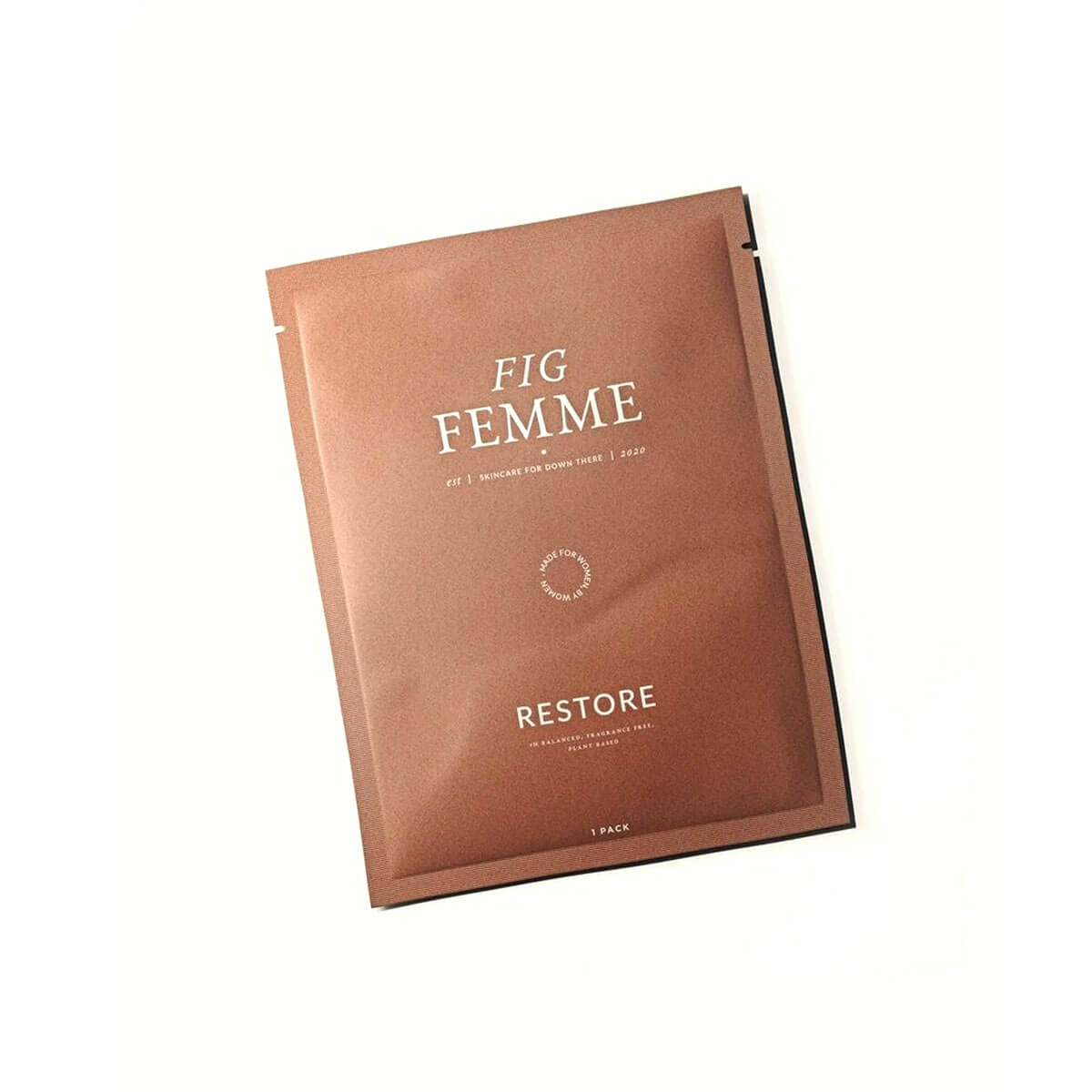 Formulated with key ingredients such as Lactobacillus Ferment, a non-living probiotic that reduces irritation and vaginal itch caused by BV or thrush; Pineapple Fruit Extract, a gentle AHA that boosts hydration; and Willow Bark Extract, an anti-inflammatory and antibiotic exfoliant that reduces instances of ingrown hairs and acne, Restore aims to strengthen the skin's ability to defend itself from aggressors (goodbye pesky irritation), while doubling-up as your go-to, all-rounder vulva mask.

If it is a little self-pampering you are after, or assistance with texture, blemishes and rough skin caused by hair removal and ageing, this mask is for you.
Not tested on animals and vegan friendly. No sulphates or dyes and no added parabens, minerals or SLS/SLES. No synthetic fragrances. This product is made from naturally derived and plant-based ingredients and is formulated specifically for your vulva.