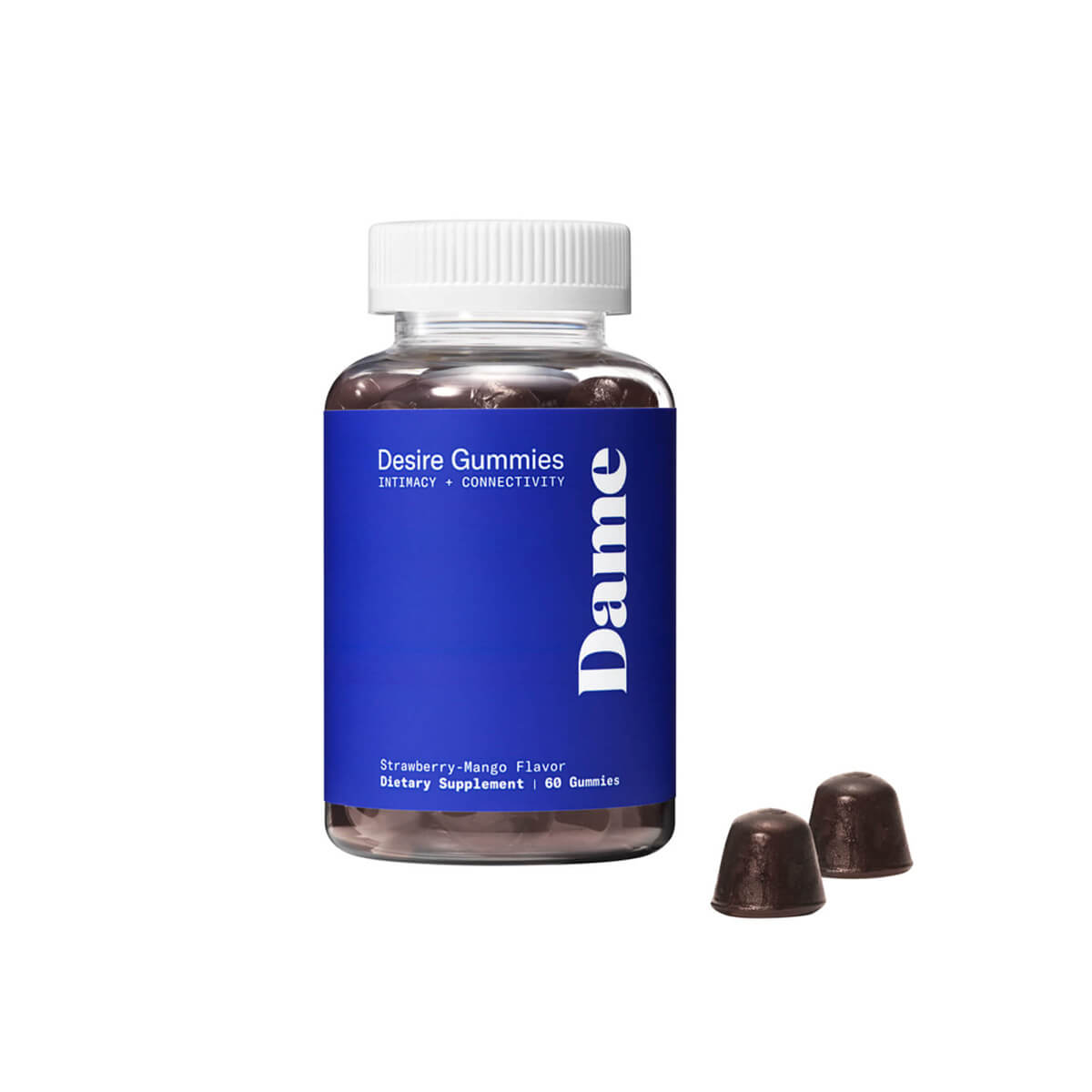 The Desire gummies are a doctor-formulated daily supplement to help boost sexual desire, mood, and emotional well-being.
They have a strawberry-mango flavour and contain 4 main natural ingredients:
Sensori® Ashwagandha - Manages stress and improves mood
L-Theanine - Promotes relaxation to cope with everyday stressors
Mucuna - A building block of Dopamine, the pleasure Neurotransmitter
Shatavari - Balances female hormones related to depression and burnout.
Just two a day will help your stress melt away. They are made without gelatin, corn starch, or high fructose syrup and are gluten-free, vegan, cruelty-free, non-GMO, and free of artificial colourants and dyes.
Desire Gummies were formulated specifically for women and clinically tested for their benefit to women. However, the formula is safe for adults of all genders.
Participants reported that they saw results within two to four weeks. 93% saw a significant improvement in mood, while 85% experienced increased sexual desire and satisfaction. You can read more about the clinical study here