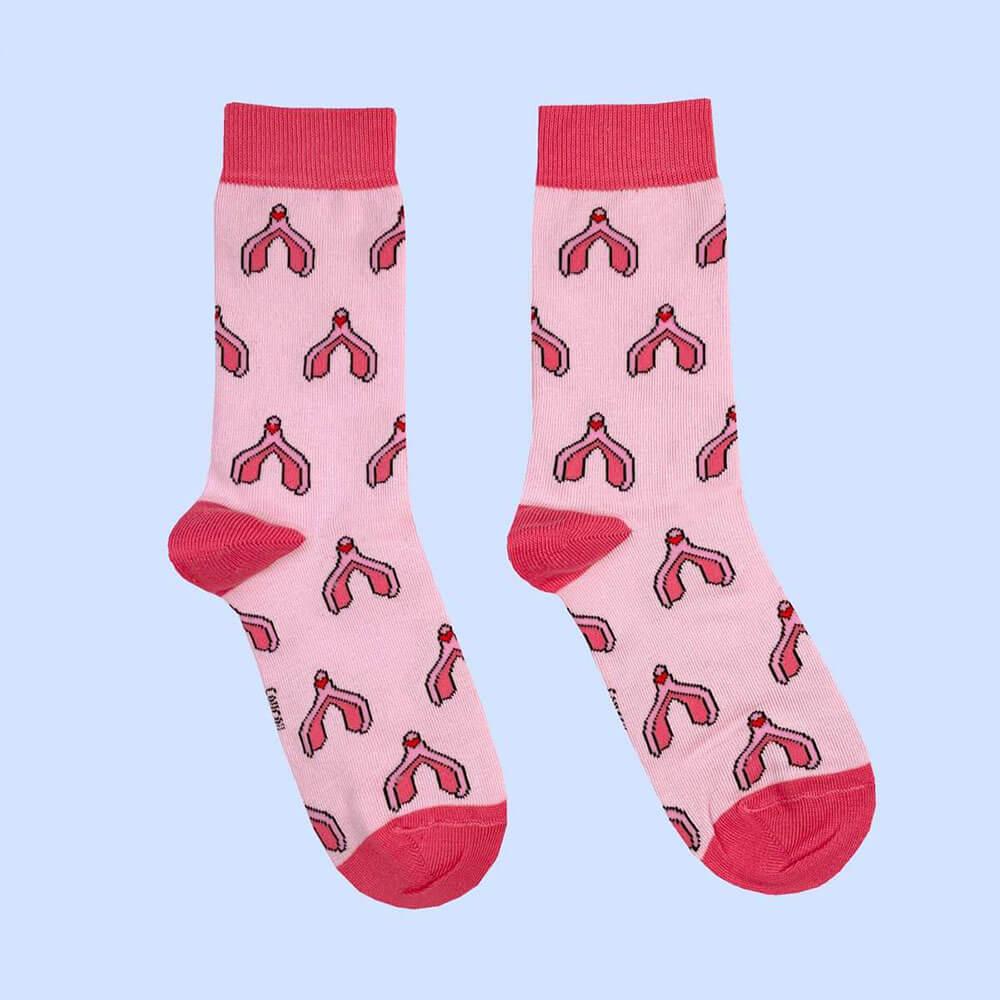 The clitoris! What a wonderful little organ. It was ignored for a long time. Up until a few years ago, we were still unsure of what it looked like. It has now become the symbol of female emancipation. It's about time to give it the nice place it deserves: nice to meet you, dear!
Specs:
Size: One size fits most (yes, men too!) EUR 35-44 / US 5-10
Material: Cotton 72%, Polyamide 27%, Elastane 1%
Care: Please wash inside out.
Made in France.