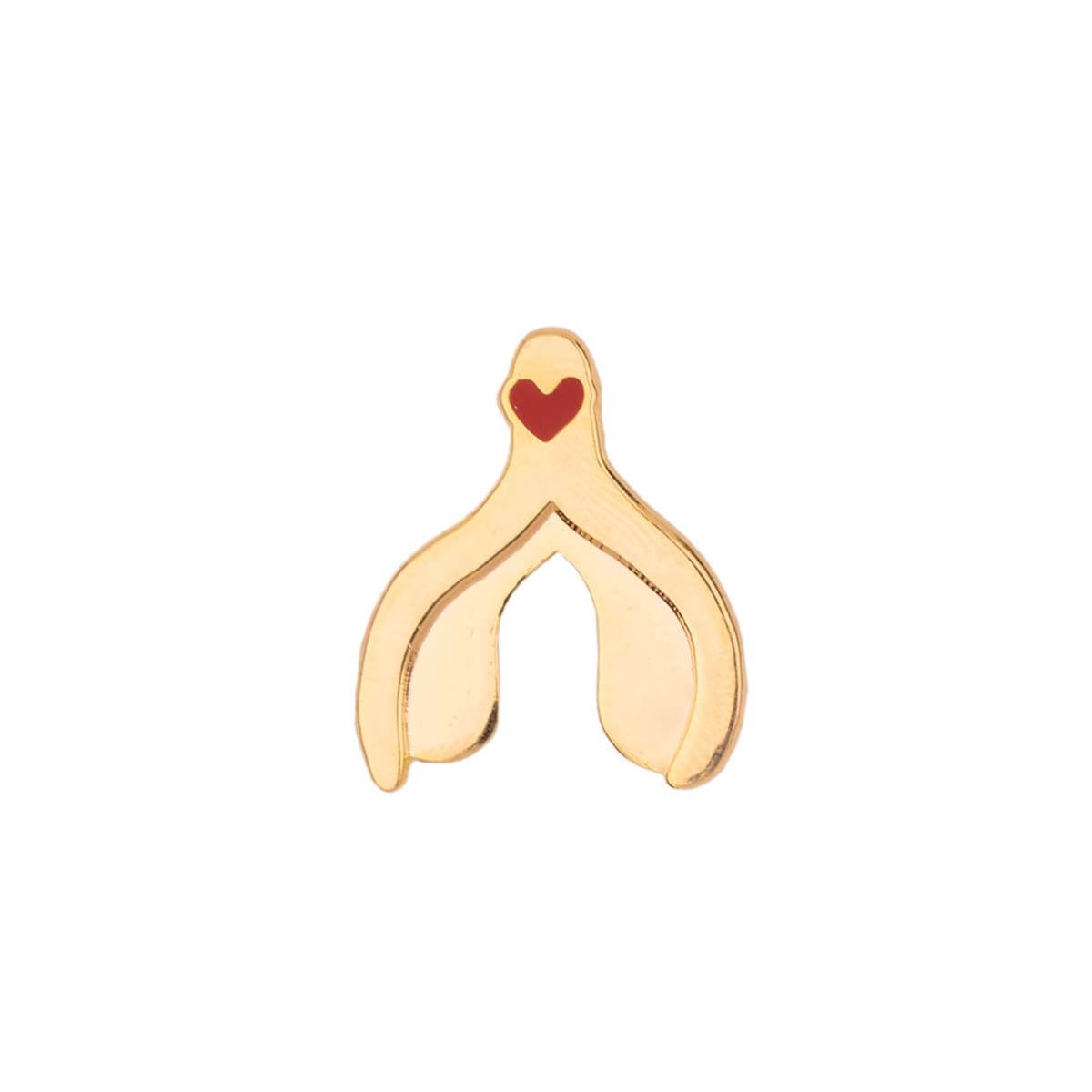 Celebrating all clitorises with this adorable golden pin.
Did you know the sole function of the clitoris is pleasure? It is actually close to four inches in length (kinda like the average non-erect penis), but three-fourths of it is hidden from view within a female's body. It's a true buried treasure.
Specs:
Material: gold-plated brass & enamel
Size: 3.5 cm high.