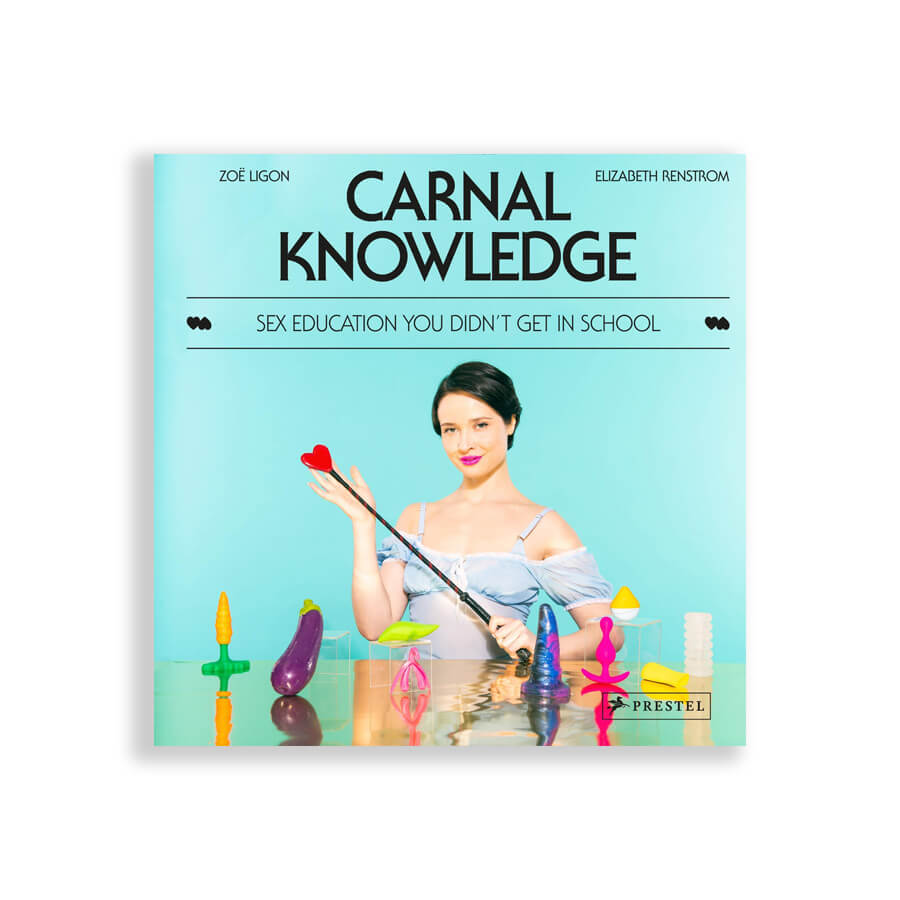 Sex education you didn't get in school.
By Zoe Ligon and Elizabeth Renstrom
When it comes to sex, there's practically no question that Zoe Ligon hasn't heard and researched. Her Instagram and YouTube videos, as well as product reviews, are extremely popular for their up-front approach.
Now, she brings her wealth of experience and open-minded attitude to a sex-positive guidebook that's honest, inclusive, and right on time. Lusciously illustrated, this book takes readers through every aspect of sexuality-from body basics and physiology to maintaining healthy relationships. It highlights the usefulness of sex toys in aiding solo and partnered exploration and explains why there should really be no stigma around using these practical tools. It also includes advice on setting boundaries, being respectful of other people's gender identities, and thinking outside the orgasm.
Elizabeth Renstrom's dreamy, colourful photographs drive home Ligon's philosophy that there's no one "right" way to have sex. With its focus on intimacy, body positivity, and self-care, Carnal Knowledge can lead you to enjoy sex with security and confidence.
Published: 22 September 2020
Hardback
128 pages.