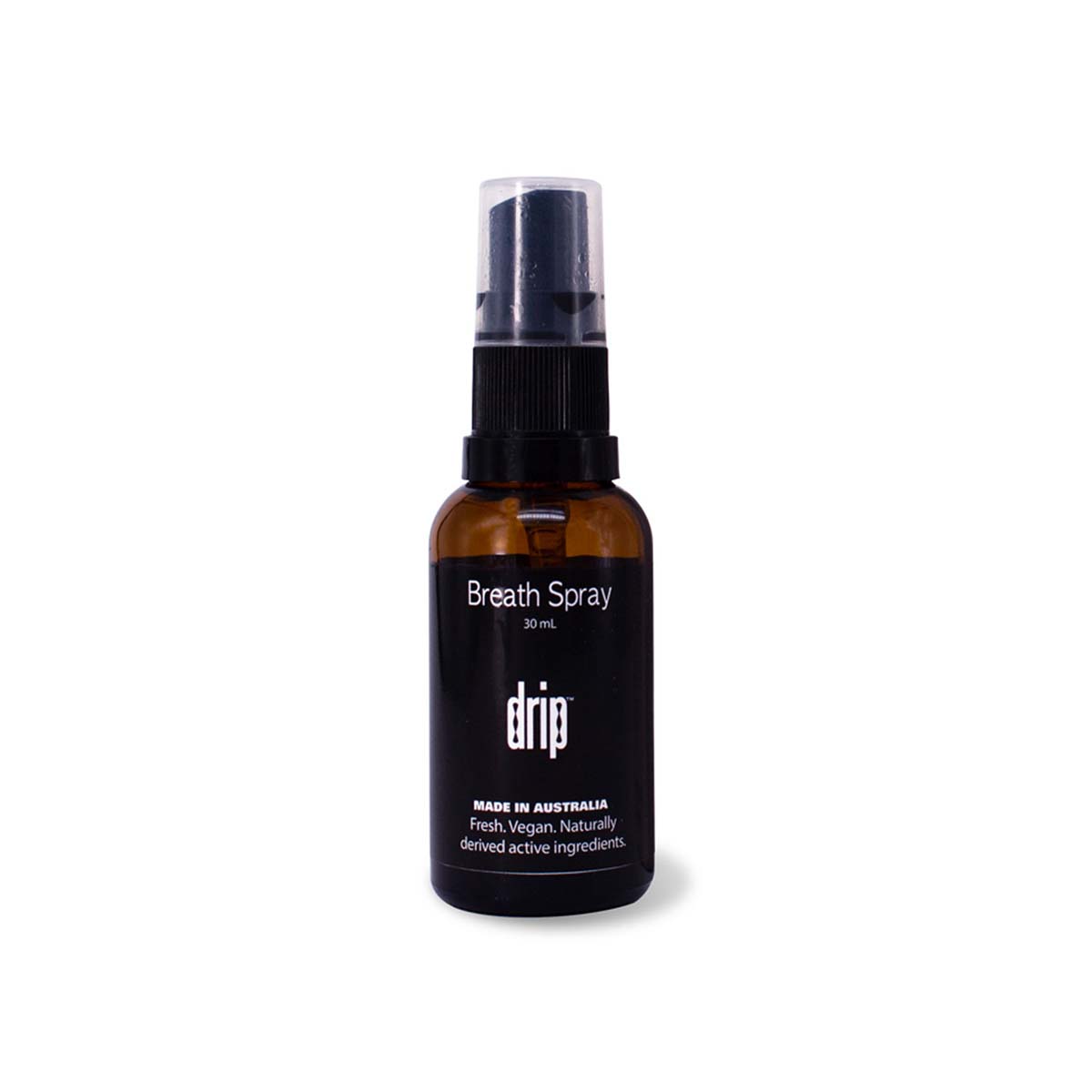 Drip Natural Breath Spray
The Drip Breath Spray was created so you don't have to sneak off to the bathroom before your sexual partner gets up. You can breathe heavily with confidence, whether it's first thing in the morning or last thing at night.
Naturally derived peppermint, wild mint and clove bud oils instantly refresh so your tongue can get to work. We suggest holding eye contact with your partner before a seductive spray so they know you're ready for them.
The Drip Breathe Spray is vegan-friendly and made from natural ingredients. Simply spray 1 – 2 pumps into mouth as often as desired.
Size: 30ml
Ingredients:
Aqua, Glycerin, PEG-35 Castor Oil, Mentha Piperita (Peppermint) Oil, Mentha Arvensis (Wild Mint) Leaf Oil, Melaleuca Alternifolia (Tea Tree) Leaf Oil, Eugenia Caryophyllus (Clove) Bud Oil, Potassium Sorbate, Citric Acid, Limonene*, Carvone*, Eugenol*, Linalool*.
*Naturally present in Essential Oils