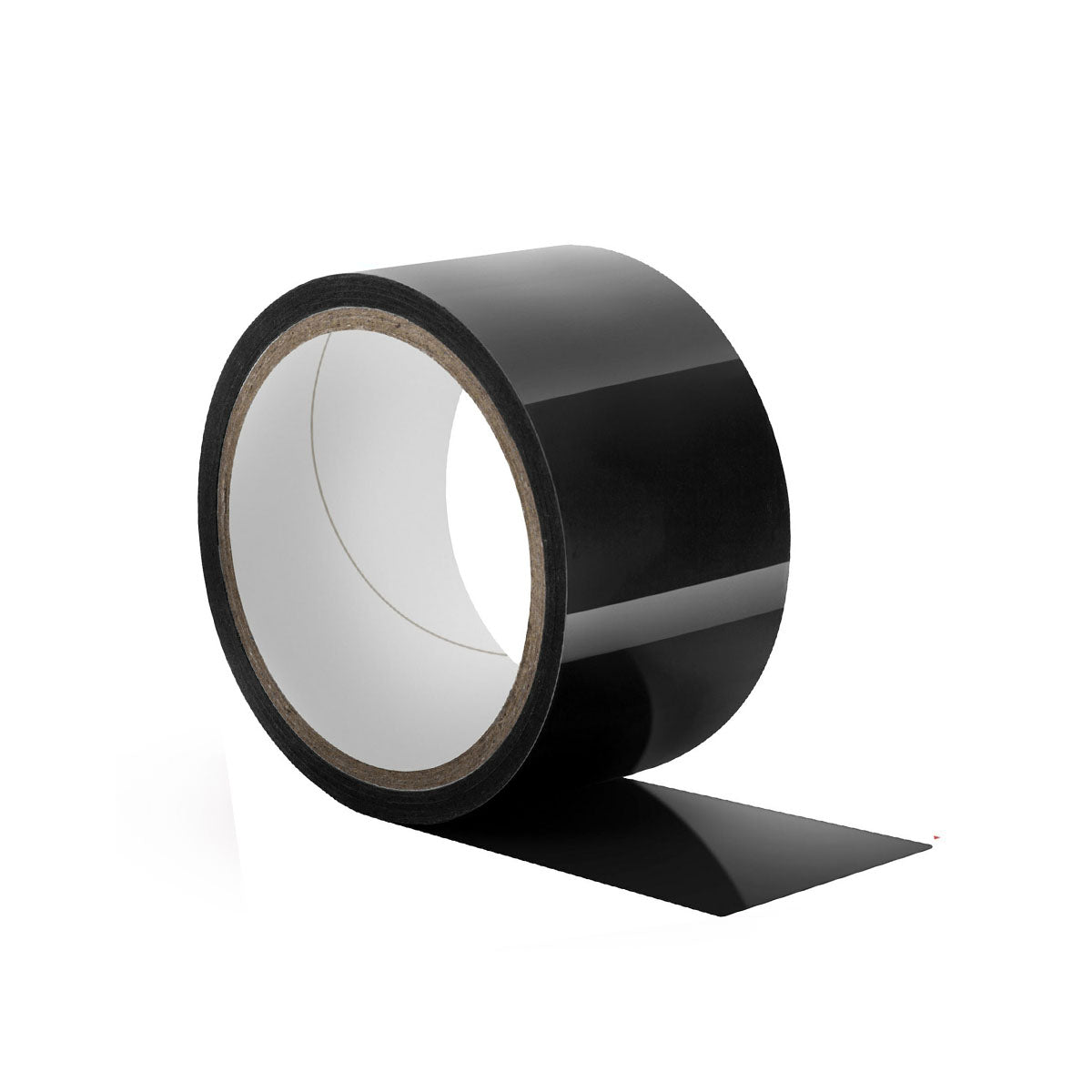 This body-safe bondage tape is made of a shiny, sleek PVC material and only sticks to itself, not to skin or hair. It's perfect to create blindfolds, gags or to bind your partner to any surface without the mess of adhesive tape.
It has a nice stretch to it, which lets you pull it tight without having to learn how to tie elaborate knots. It's endlessly reusable and it boasts an impressive hold, so your partner won't sneak free until you want them to.
Pair with safety scissors to ensure you're always ready to care for your bound partner.
Specs:
Material: PVC, Phthalate and latex-free
Length: 18m
Diameter: 5cm
Available in black or red.