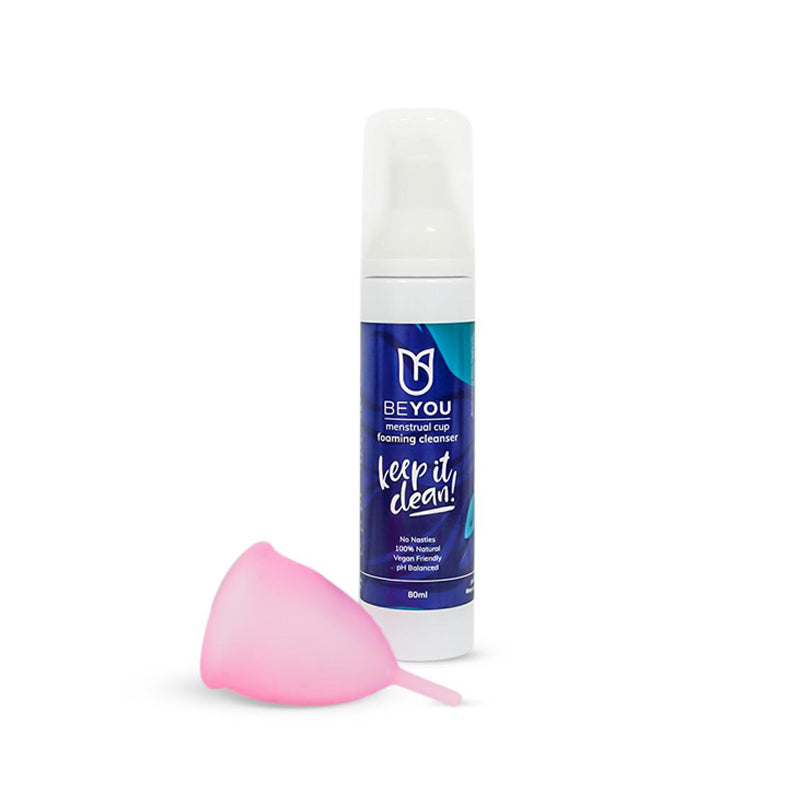 BeYou Menstrual Cup Foaming Cleanser
Thoroughly cleanses your cup, ensuring it can be used for up to a decade! This economically-friendly formula lasts up to 200 washes.

100% natural ingredients
An all-natural and vegan formula with no nasties or harsh chemicals, suitable for sensitive skin. The foaming formula contains no SLS, the bottle uses a pump rather than any nasty foaming agents.

pH-balanced formula
Includes no harsh chemicals which may affect your natural vaginal pH level.

For external use only.

Size: 80ml