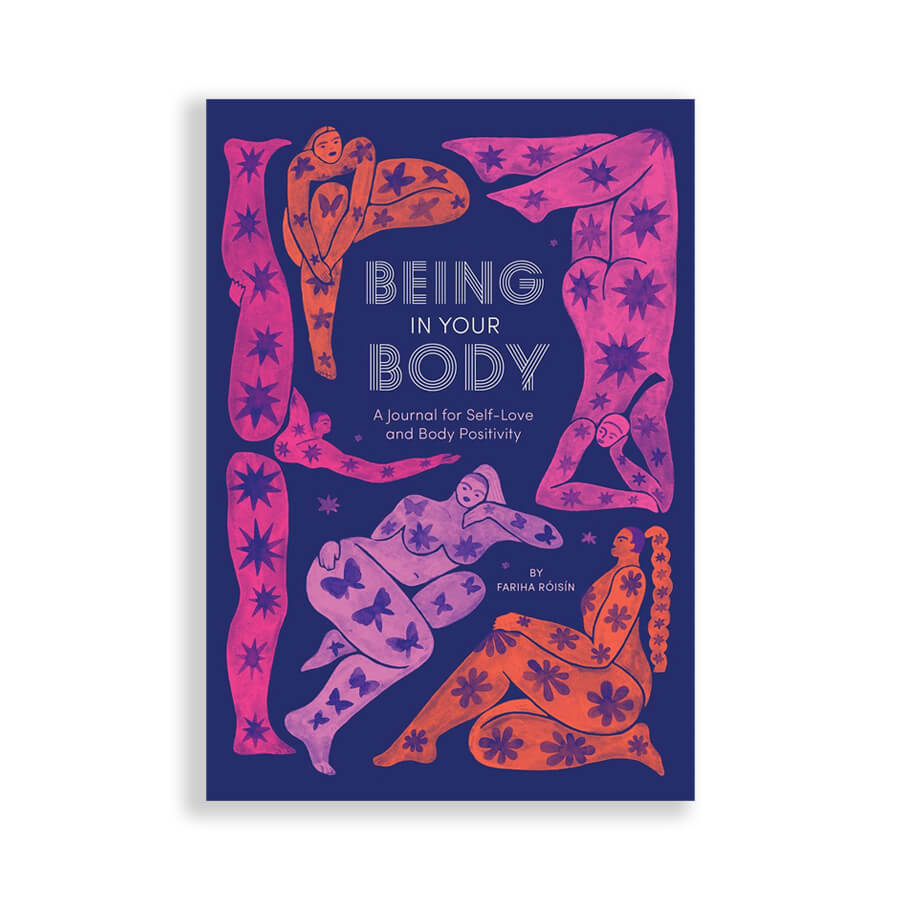 Being in Your Body (Guided Journal)
A Journal for Self-Love and Body Positivity.
By Fariha Roisin.

An illustrated journal filled with empowering writing practices for approaching your body with compassion.
What would life be like without the negativity surrounding our bodies? Body shame, reinforced by socially entrenched beauty norms and intensified by social media, is incredibly difficult to shake.
In Being in Your Body, author Fariha Róisín prompts you to explore a new language for thinking about your physical self. Addressing concepts like "compare and despair" and the false connection between thinness and happiness, this journal walks you through the process of cultivating confidence in yourself, while advocating for a broader definition of beauty for all.
It features beautiful illustrations and quotes contributed by body-positive advocates, writers, and influencers.
Published: 24 September 2019
Paperback
144 pages.