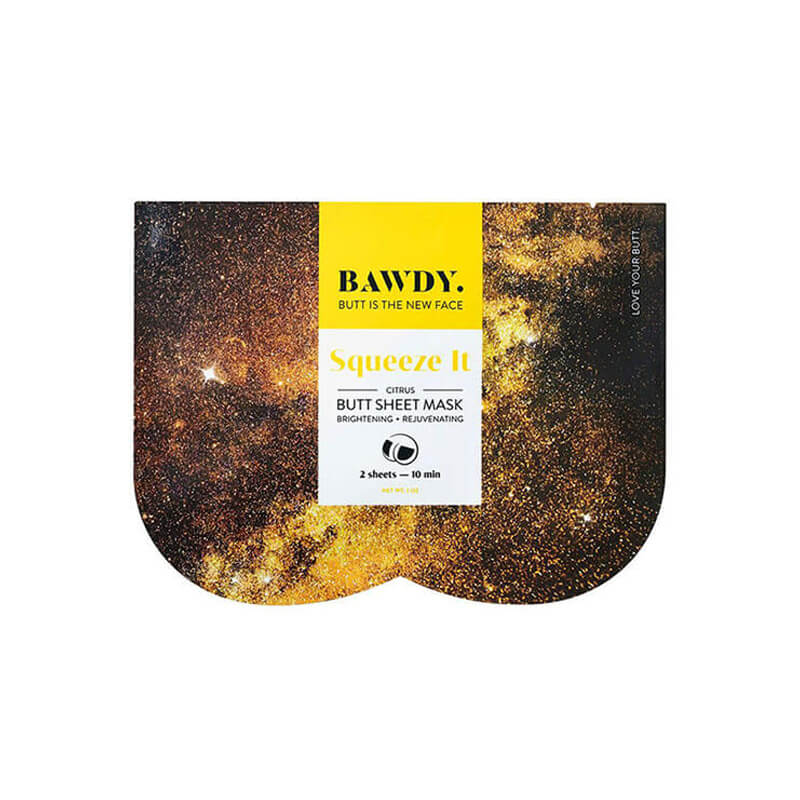 SQUEEZE IT Brightening & Rejuvenating Butt Mask
SQUEEZE IT is formulated with citrus to brighten and rejuvenate your skin. It helps reduce the appearance of blemishes and alleviate dullness, leaving your skin plump, hydrated, and radiant-looking. It's like sunshine for your behind.
Powered by:
Lemon: brightens
Cucumber: refreshes
Orange Peel: exfoliates
Grapefruit: evens skin tone.
BAWDY Beauty is a sustainable brand committed to clean beauty. All their products are free of ingredients that are known or suspected of being harmful to humans or the environment.
You can learn more about each ingredient here