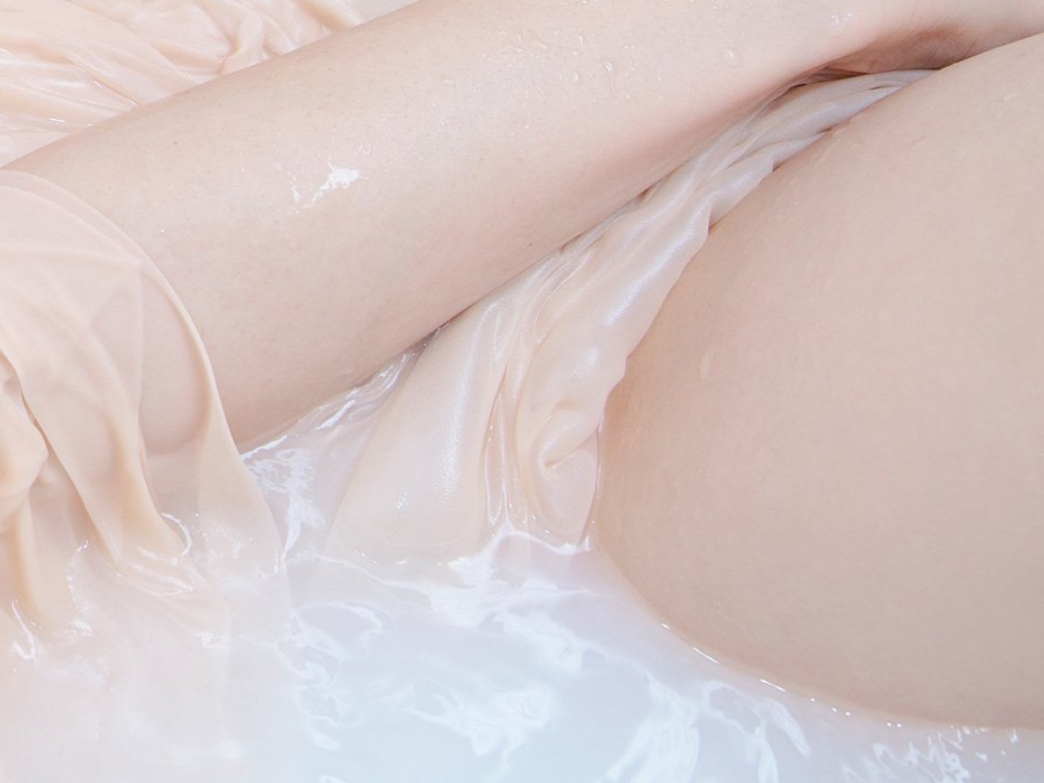 It's about time we talked about sex – I'll start
I grew up in a happy home in a small, French town. We loved each other, but never said the words out loud and most definitely never talked about our feelings. My mum never sat me down and explained the ins and outs of women's health and when I was fifteen years old, she shrugged off my first period. I taught myself to use tampons and put myself on the pill. When my parents got divorced, we never spoke about that either. They kept their feelings private and we were expected to do the same.
This may have been why I never told anyone when I was molested as a child. Sex came into my life, uninvited and much too soon. Shy, introverted and no love for my own body, I spent my teenage years avoiding boys until at eighteen I met my first partner. Over the years, we grew apart and I moved to Australia where I met my second-long term lover and we had two beautiful daughters. 
I never had a great libido.
Throughout these two relationships (and the short ones in between) I never felt like I had a great libido. Sex was just never at the top of my priorities, I didn't crave it, even less so after having kids. I wanted to though, I really wanted to enjoy a more active and passionate sex life like I saw in the movies. You know - bursting through the door, ripping clothes off and doing it on the kitchen bench kinda love. I just didn't know where to start.
I bought super expensive lingerie once but was too shy to even wear it. I realised that I wasn't comfortable with who I was, didn't know what felt good or how to have a relationship with myself, let alone someone else. On top of my lack of confidence and connection, I had crippling pelvic floor pains since giving birth which came about with every period and after sex. 
I ended my ten year relationship with the father of my children and took some time to delve within. As hard as my pelvic floor pains were, they finally forced me to learn about my body and solutions like Kegel exercises. I began instigating conversations with my girlfriends about sex and their relationships with their bodies. I started listening to amazing podcasts which truly opened my mind to the world of sex toys and sexual wellness. I started to feel like the person I was meant to be all along. Liberated, curious and finally connected to my own body.
Building a community to be inspired, heal and grow.
Sparking conversation around sexuality and learning about my own made me realise just how hard it is for us to explore our bodies and find out what we like. We all have different backgrounds and life experiences. My own story was tainted with child abuse, pelvic pain, and a ridiculous lack of communication skills, while other women and co may have experienced traumatic events or maybe just need a confidence boost.
Whatever the reason, it seems to be very easy for us to put ourselves last and very hard to find a safe, stimulating and inspiring space to heal and grow. A lot of sex stores are male-centric, can feel a little sleazy, cluttered and down-right overwhelming, while society often makes us feel embarrassed about our sexual health and ashamed about our desire.
I wanted to create a place where these conversations could take place and our curiosities could be satisfied. A carefully curated online store that provides women and co of all backgrounds and body shapes with a personalised experience and the chance to learn more, ask questions and share their stories.
Nudie Co is that community that I needed all those years ago and today I'm so excited to share it with you. It's a movement of empowerment, pleasure and wellness that says to women and co all over Australia that sex is natural, joyful and good for you – all you need is a safe, positive and sometimes funny place where your body is celebrated.
Anaïs x