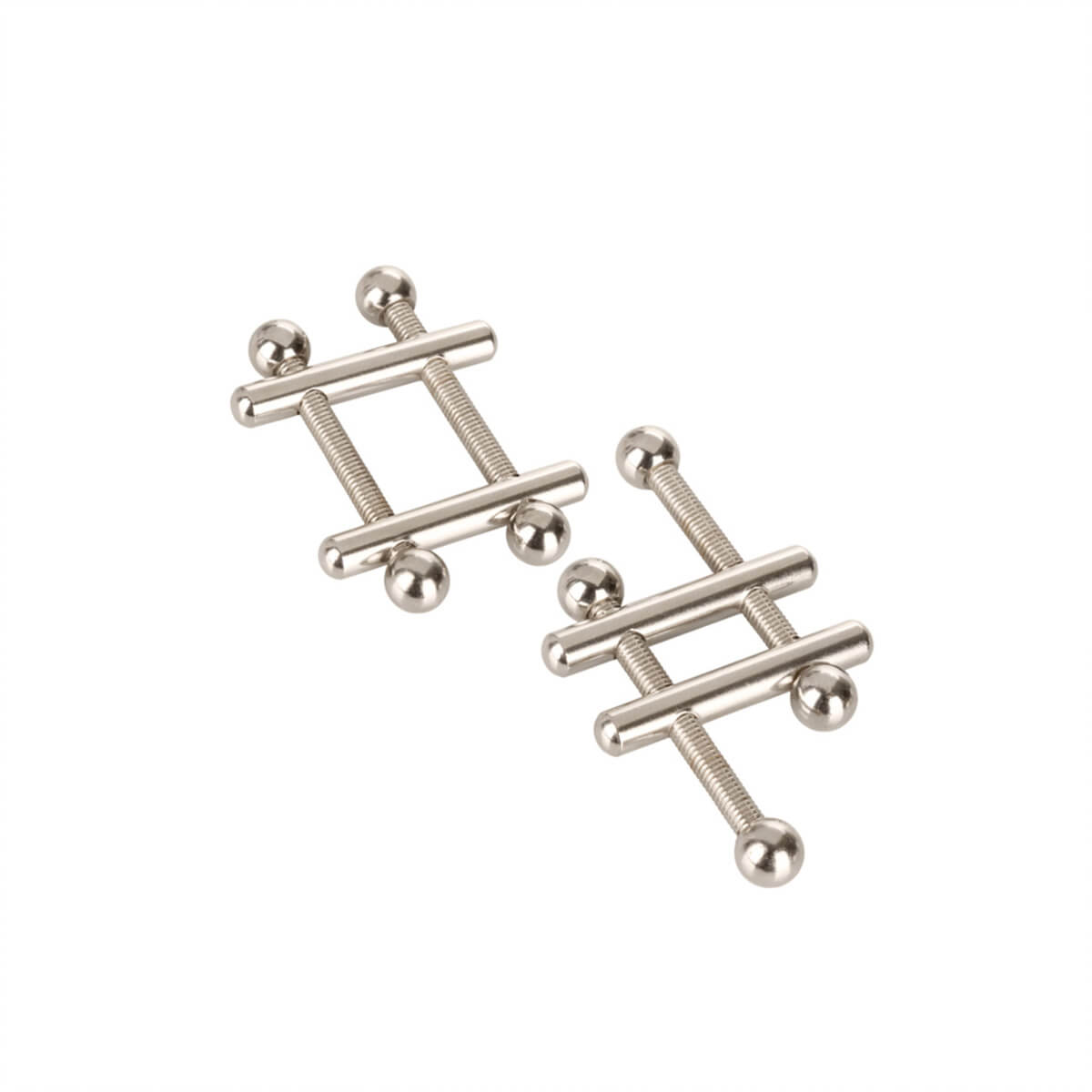 These nipple clamps are designed for powerful and completely customisable nipple play. The fully adjustable crossbar design lets you control the pressure. Screw the crossbars closer together for a tight fit, or move them further apart for a gentle squeeze. 
Specs:
Non-tarnishing, body-safe metal
Nickel-free
Customisable sensations
Suitable for all body types.